Former sanitation worker to earn Harvard Law degree, raises $70K for blue-collar staff
CAMBRIDGE, Mass. -  In less than two months, Rehan Staton will earn his degree from Harvard Law School.
It's an understatement to say the road to commencement was challenging for the 27-year-old Maryland native. Even messy, literally.
It's the second time the Harvard Law student has gained national recognition. The first was when he was accepted into the prestigious university after working as a sanitation worker to fund his undergraduate studies.
Now, he's making headlines again for giving back to the industry that propelled him through those younger years.
RELATED: Make-A-Wish kids enjoy Walt Disney World 'trip of a lifetime'
Staton helped start a non-profit that raises money to support janitors and other support staff. Last week, he held an awards ceremony to recognize those who may be overlooked, and raised $70,000 to give them various financial support.
Finding college amid sanitation
Staton grew up in Prince George's County, a suburb of Washington, D.C. He grew up in a middle-class, two-parent household during his early childhood.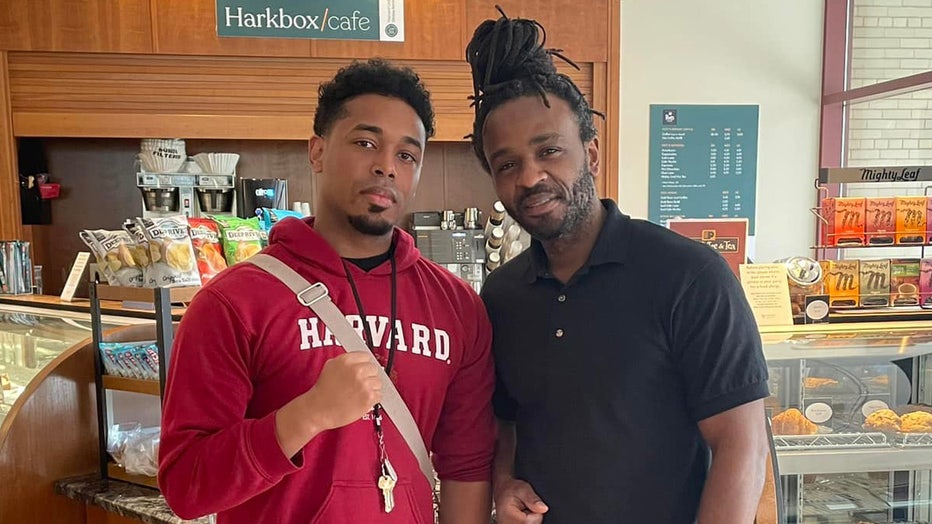 Rehan Staton poses with man at Harvard University. (Credit: Rehan Staton)
Then his mother left the family, leaving his father to raise two sons with financial and job troubles.
The plight took a toll on Staton's education.
"I did so bad in school that no colleges took me at any level," he told FOX Television Stations.  
To help support his family, Staton followed in his father's and older brother's footsteps and got a job with Bates Trucking & Trash Removal in Bladensburg.
RELATED: Oklahoma boy, 7, hurt after heroically saving younger brother who fell from cliff
College once again became a possibility for the then-teenager.
"A lot of the folks at the sanitation company actually started referring to me as 'smart' and not a lot of folks have done that before," he said. "They essentially said you should go to school."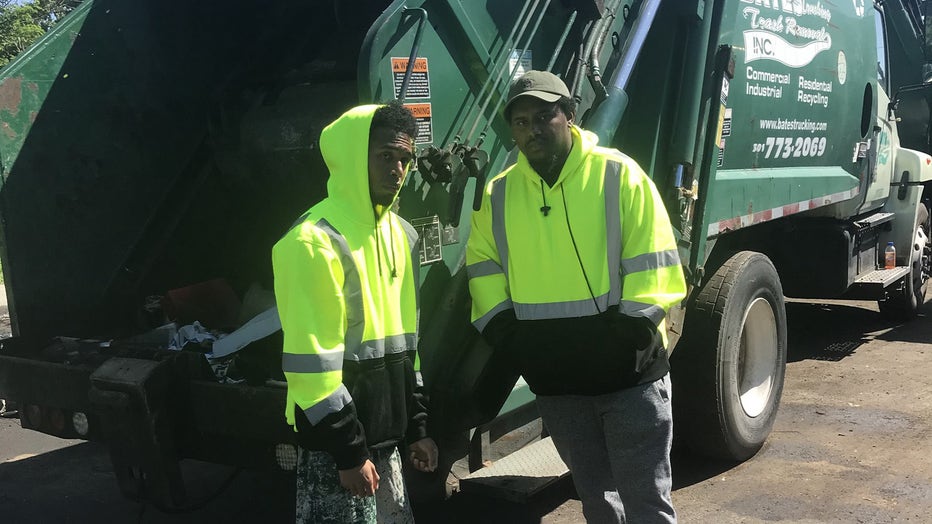 Rehan Staton worked as a sanitation worker to pay for college. (Credit: Rehan Staton)
Skeptical at first, Staton got into Bowie State University with the help of his boss. He took out loans and continued to work in sanitation to pay for his education.
He then transferred to the University of Maryland, College Park, and majored in history.
Next stop: Harvard Law School and media mogul Tyler Perry
A reflective moment helped prompt Staton to pursue a law degree.
Station said working in sanitation, he had co-workers who were formerly incarcerated, and that got him thinking about the legal field. 
"And so I guess me hearing stories about 'the system'...after hearing their stories, I started to think about law," he said.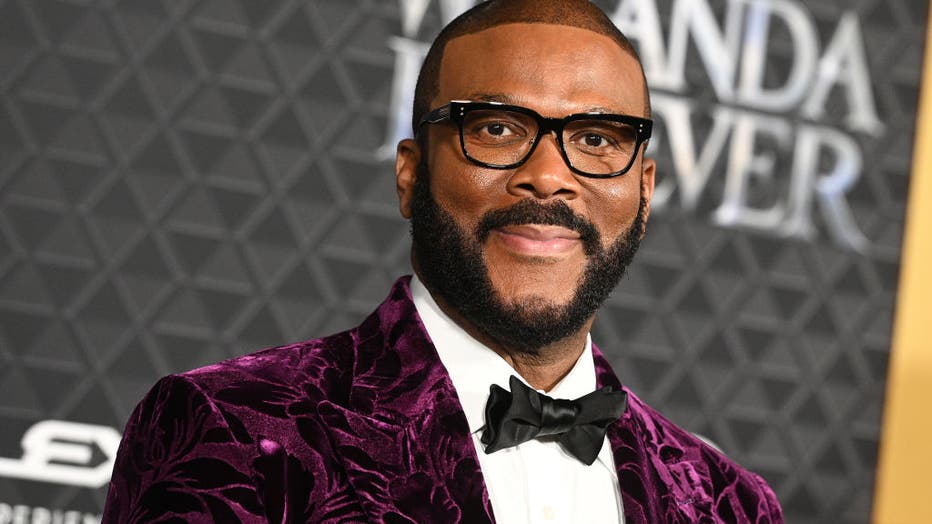 Tyler Perry at the world premiere of Marvel Studios Black Panther: Wakanda Forever held at the Dolby Theatre on October 26, 2022 in Los Angeles, California. (Photo by Gilbert Flores/Variety via Getty Images)
Staton also believed because he got into college, law school should also be a possibility.
When he got accepted into Harvard, his story made national headlines and caught the attention of media mogul Tyler Perry.
RELATED: Anne Arundel County police officer reunites with child he saved from drowning a decade ago
Station received a phone call from an unknown number, and when he answered, it was Perry himself.
"That was the first time me and him had ever exchanged words," Staton continued. "He didn't know me before that."
Perry offered to pay for his law school education, and Staton began his studies in August 2020.
Giving back to those who give
Staton said part of his personality is to greet and speak to everyone like a friend. That includes professors, students, janitors and support staff at Harvard University.
"I just kind of see them as my social peer[s]," he said. "I text them. We hug each other. I'll ask them to hang out."
Eventually, Staton co-founded the non-profit "The Reciprocity Effect" to help support staff. Right now, he's partnered with Harvard but hopes to partner with other schools in the future.
He said the recent awards banquet was virtually standing room only.
"There's a lot of student [organizations] that do a lot of different things," he added. "Well I basically just said it would be nice if there could be some type of organization that could bring students and support staff and better community…just to make the school more holistic."
With $70,000 raised in liquidated funds and more than $100,000 in pledges, Staton wants to fund initiatives and provide financial relief to those who work in janitorial services.
"We're just trying different ways to see how can we increase visibility and quality of life for our support staff," he said.
RELATED: Homeless woman donates brand-new bike to 3-year-old boy after his was stolen
Thinking about post-graduation, Staton hopes to become a corporate attorney with a focus in sports law; however, he said he could change his mind.
He said he often gets criticized for his work. Critics would tell him that the support staff are already getting paid to do the job and the principle of reciprocity doesn't apply.
But Staton said those critics forget about the tasks not listed in the job descriptions of the support staff.
"They act like our counselors. They're like our surrogate parents. They go above and beyond," he said.
"The nature of reciprocity would simply make sure everybody wins," he continued. "The support staff are happier. That would make us happier, and then that would give them a better work product. That would give us a better work product."
This story was reported from Los Angeles.