Four charged with fatal Merrillville shooting, though three still at large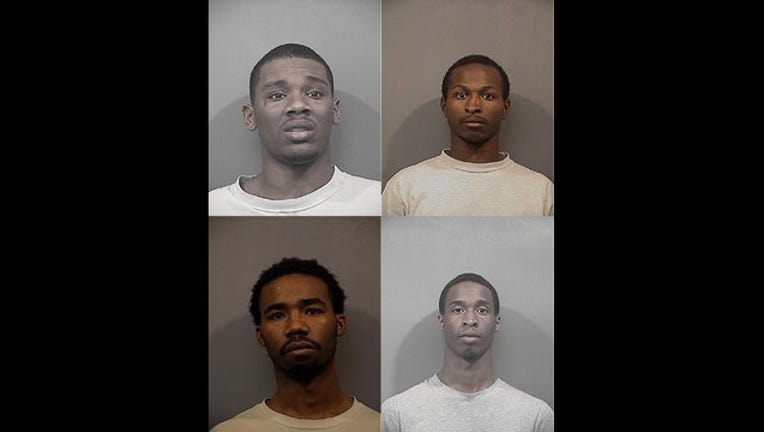 article
Charges have been filed against four men for the shooting death of a 55-year-old man during a robbery in May in northwest Indiana, although three of the four suspects remain at large.
Latrell McGee, 21, of Merrillville, Ind.; Devon Brown, 22, of Gary, Ind.; and 22-year-old Najee James of Sauk Village have each been charged with murder, according to a statement from the Northwest Indiana Major Crimes Task Force. Additionally, 21-year-old Tyrone Maynor of Gary was charged with assisting a criminal.
McGee has been arrested and is in custody at the Lake County Jail, but the other three suspects remain at large, police said.
Cecil A. Pendleton Jr. was preparing to leave for work about 5 a.m. May 6 when he was shot to death inside his work van, police said. The shooting occurred near the Tan Tar A Apartments at 150 E. 59th Ave. in Merrillville, where Pendleton lived.
Several men had been breaking into cars parked at the apartment complex when they saw Pendleton and tried to rob him, police said at the time.
Anyone with information about the location of Brown, James or Maynor should call 911, or Merrillville Det. Sgt. Joe Cooper at (219) 769-3531, ext. 347. Anonymous tips can also be submitted online at the Northwest Indiana Major Crimes Task Force website.