FOX reporter learns the wrong meaning of 'carpool'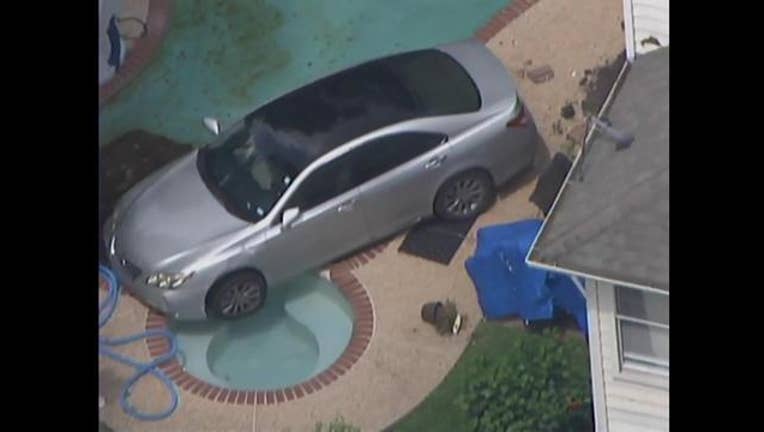 (KRIV) - It is a cardinal rule in journalism that a reporter not be the subject of a news story, but one FOX 26 News reporter had no choice in that matter when a car crashed into his home and onto his swimming pool.
Reporter John Donnelly learned on Monday morning that a female somehow drove a car onto his Missouri City property and onto his back patio, landing over his swimming pool.
Donnelly shared up-close photos of the damaged patio and stranded vehicle on his public Facebook page.
No injuries were reported in the accident and FOX 26 is trying to determine if any charges will be filed against the driver.
www.facebook.com="" johndonnellyfox26="" posts="" 882936548410723"="" title="https://www.facebook.com/JohnDonnellyFOX26/posts/882936548410723">https://www.facebook.com/JohnDonnellyFOX26/posts/882936548410723" data-width="500">