Fraternity builds Trump-themed 'border wall,' others tear it down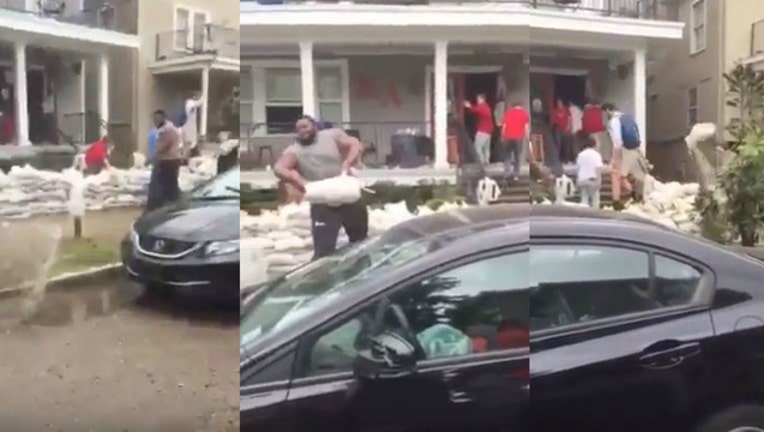 article
FOX NEWS - The Kappa Alpha fraternity at Tulane University recently upheld an annual tradition of building a sandbag wall around its fraternity house.
But this year, they added a political touch by tagging the wall with "Make America Great Again" and "Trump" in huge, spray-painted letters.
Shortly after the wall was erected, a video began circulating showing a group of young men, allegedly Tulane football players, dismantling the wall.
The video shows the football players angrily pulling down and throwing the sandbags, while fraternity members ask them to stop, saying that they are on private property.
Continue reading this story at FOXNews.com.