Frigid temperatures send Illinois Tollway's 'zero weather patrol' out to help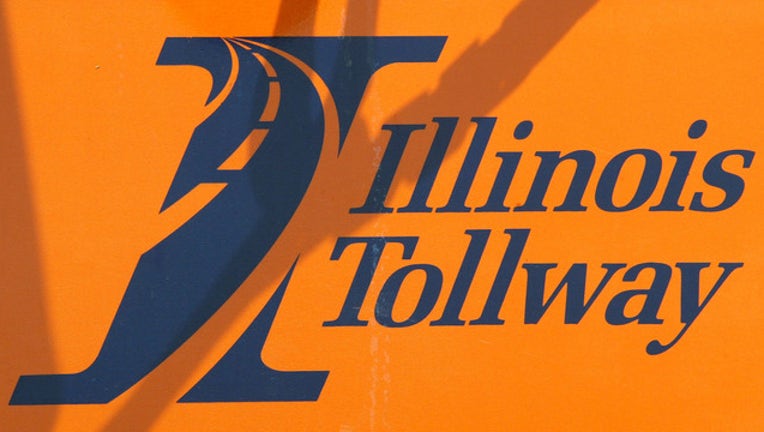 article
CHICAGO (Sun-Times Media Wire) - When the temperature drops and most of us hope to stay bundled up inside, one crew of workers on the Illinois Tollway hits the road.
The Zero Weather Road Patrol gets deployed when temperatures fall below zero, according to the Chicago Sun-Times. On the coldest of winter days, each garage sends tollway workers on the lookout for motorists needing help. If a driver breaks down, runs out of gas or gets a flat tire, Zero Patrol will do their best to get them back on the road.
The 24-hour service runs seven days a week when temperatures are low, and costs stranded motorists nothing, the Sun-Times is reporting. Zero Patrol workers will change a flat tire at no charge and, at an impressive speed, jump a dead battery or refill a gas tank. The only thing a stranded motorist pays for is fuel.
John Wagner, an equipment operator/laborer for the Illinois Tollway, has been part of Zero Patrol for 16 years. The service offers an "extra layer of coverage when it gets too cold," he told the Sun-Times.
"When the weather is nice out people are still going to break down. But when you add the cold weather, everything just gets magnified and amplified and makes everything even more difficult," Wagner added.
Wagner patrols tollways I-294 from Lake Cook Road to Wolf Road, and I-90 from Cumberland Avenue to Lee Street. Last Wednesday, he spent eight hours looking for stranded motorists — with the Sun-Times along for the ride.
"We'll be out 24 hours a day looking for people on the side of the road to see however we can help them — keep them warm, get them safe, get them on their way as best we can."
Wagner keeps the heat cranked up inside his bright yellow maintenance truck, and motorists are welcome to sit inside to warm up. Zero Patrol crews will wait with motorists until their tow truck arrives, even if it takes hours.
Last week, Donald Jones was driving to work from the south suburbs when he broke down just before his exit. When he called for a tow truck, Jones was told the wait would be about two hours. He had no heat in his car.
When Zero Patrol arrived, Jones was grateful to climb into the truck to escape the chill.
"I'm used to the cold, but not this cold," he said.
Just up the road, Jessica Magno and Casey Gentry were headed home to Augusta, Georgia, after visiting Magno's family in Wheeling, when their car stopped running and the heat stopped working.
Magno said they were watching their windows freeze over as they called for help and learned it would a be a two-hour wait for the tow truck. It was 3 degrees outside.
Used to Southern weather, Gentry had never experienced temperatures below 40 and said she was on the verge of tears when Zero Patrol pulled up.
"These guys showed up, and they offered to let us sit in the car and warm up while we waited, thankfully," Gentry said.
Zero patrol workers checked the car's dipstick and determined it was completely out of oil.
Vehicles can face a lot of extra problems when temperatures get as low as they have this past week, Wagner said.
Diesel trucks experience "gelling" — the fuel thickens, causing engines to shut down. Smaller vehicles seem to run out of gas more quickly, or encounter more problems with flat tires or minor accidents from frozen potholes and patches of ice, Wagner said.
Fixing minor problems becomes harder, too. "Everything just gets a lot worse when it's cold out."
That's what Chicagoan Atta Khader encountered. An Uber driver, Khader was picking up a customer from O'Hare when he got a flat tire. He tried to fix the flat himself but didn't have the right tools.
"I have to use my hands, but my ears are frozen up, my nose, my lips, everything," said Khader, his eyes watering from the cold as Wagner changed his tire.
In less than five minutes, Wagner had fixed the flat and Khader was on his way. He hugged Wagner and thanked him for his help, saying Illinois motorists are fortunate to have this help.
Wagner said on warmer days, tollway workers are less concerned with people sitting outside but still have services available to help.
The tollway operates a truck with red flashing lights and a giant "help" sign on top from 4 a.m. to 8 p.m. Monday through Friday in all weather. Motorists can dial *999 to dispatch the Help truck or Zero Patrol. They can summon help for their own emergency, or if they see another motorist stranded or if they just want to report a potential hazard, such as a piece of debris in the road.