Girl attacked by goose, internet gets a kick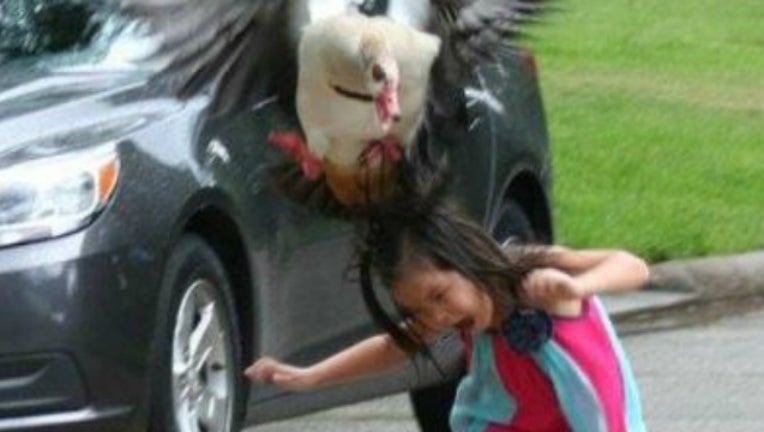 article
17-year-old Stevie Gidden posted photos of her five-year-old sister Summer's run-in with the goose, which occurred Sunday.
Stevie says the siblings apparently got too close some baby geese, and their mother went totally berserk.
Unfortunately for little Summer, she was the smallest and slowest to flee, and she alone felt the full wrath of the mother goose.