Gun found in 21-year-old student's car outside Antioch high school
ANTIOCH, Ill. - A 21-year-old Antioch high school student was arrested after a handgun was found inside his vehicle at the north suburban school Tuesday morning.
Village officials said the gun was discovered in the center console of the student's vehicle in the Antioch Community High School parking lot during a routine "administrative canine scent search of vehicles."
The student was immediately taken into custody by Antioch police, and officials determined a lockdown wasn't necessary and have no reason to believe there was ever a threat to students or staff.
The student's belongings that were inside the school were searched and collected, but nothing additional was found, officials said.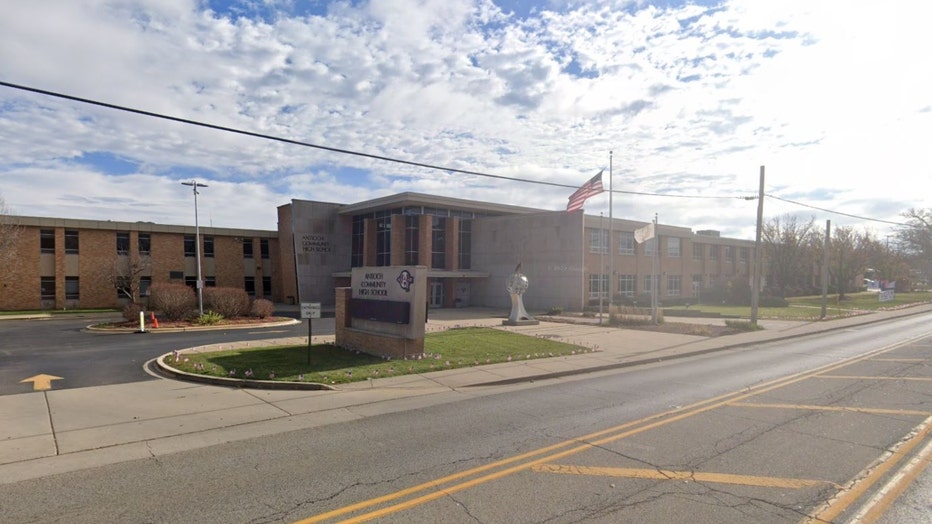 Antioch Community High School (Google)
Officials said the student attends Antioch Community High School on a part-time basis, and participates in an alternative schooling program.
In a statement, District 117 Superintendent Dr. Jeff Feucht said it conducts periodic searches using dogs throughout the school year at both of its schools as a safety precaution, and emphasized the incident was isolated and not the result of a perceived threat.
SUBSCRIBE TO FOX 32 ON YOUTUBE
Antioch Police Chief Geoffrey Guttschow said the discovery of the gun in the student's car shows that the periodic use of canine scent search teams works.
"I would like to recognize District 117 on its commitment to ensuring the safety of students at our high school," Guttschow said in a statement.
The student remains in custody and Antioch police are continuing to investigate.