Harvey gas station carjacking: 13-year-old charged, vehicle recovered at Dolton bowling alley
HARVEY, Ill. - A 13-year-old boy has been charged in connection with a carjacking Sunday at a BP gas station in south suburban Harvey.
The victim told officers that a Black juvenile male approached him with a handgun and demanded his black 2016 Nissan Pathfinder at the gas station, located at 288 West 147th Street, Harvey police said.
The juvenile then got into the SUV along with several other individuals before fleeing westbound on 147th Street, police said. After reviewing surveillance footage, Harvey detectives determined five juveniles were involved in the incident.
On Monday, members of the Cook County Sheriff's Police located the Pathfinder at the Dolton Bowling Alley with six juveniles inside. As officers approached the stolen vehicle, the suspects fled inside the bowling alley, but were taken into custody.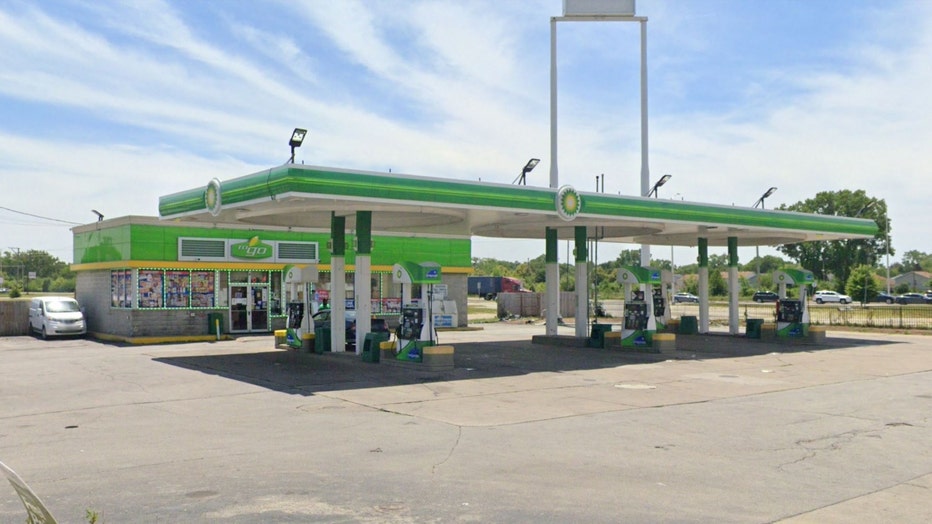 After interviewing each of the suspects, Harvey detectives arrested a 13-year-old boy, police said. Officials said they also recovered a black backpack from the boy, which allegedly contained a loaded semi-automatic handgun.
The boy has been charged with aggravated vehicular hijacking, aggravated unlawful use of a weapon, and for possession of a stolen motor vehicle, according to police. He's currently being held at the Cook County Juvenile Temporary Detention Center.
SUBSCRIBE TO FOX 32 CHICAGO ON YOUTUBE
Anyone with information is about the incident is asked to contact the Harvey Detective Division at 708-331-2131.