'Hi, Mom!': Watch a soldier surprise his mother after more than 4 years away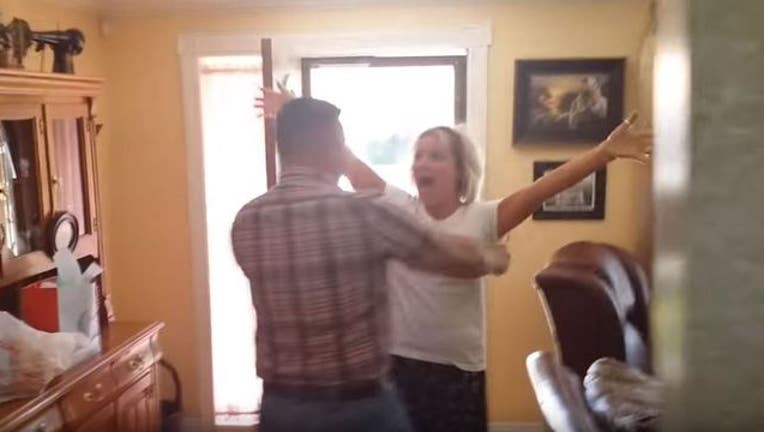 article
(FoxNews.com) - A soldier who hadn't seen his mother in four-and-a-half years recently surprised her at home, and her amazing reaction was caught on camera.
U.S. Army Specialist Kyle Kracht told Fox 13 he had seen several videos of soldiers surprising loved ones, so he decided to make one himself.
Last week, he went to the house of his mother, Cheri Hancock, and waited for her to get home from work.
When she did, he was there to surprise her. And boy, did he ever.
Read the full story on FoxNews.com.