Illinois bill could raise limits of craft distillery production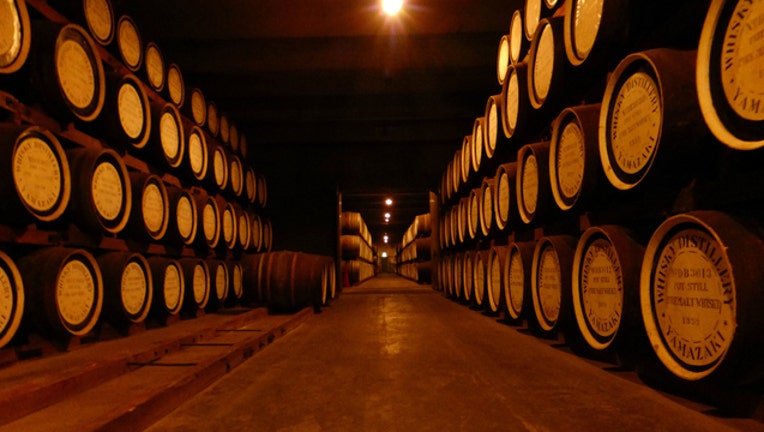 article
CHICAGO (AP) - Illinois distillers may be able to produce significantly more spirits with a single state license under legislation that both the state House and Senate have passed.
The measure would let craft distillers make up to 100,000 gallons a year, up from 35,000 gallons a year per license. It also closes a loophole in current state law that doesn't explicitly prohibit distilleries from holding multiple licenses at different locations to produce more booze.
Sonat Birnecker Hart, president of Ravenswood-based Koval Distillery, advocated for the production increase. Koval produces about 70,000 gallons under two craft licenses. Hart wants to consolidate both operations under one roof, while retaining a tasting room to attract tourists.
"This is a fast-growing industry. A distillery can grow very fast in a short amount of time. ... This is a significant win for all the (craft) distilleries in Illinois," Hart said.
But Paul Hletko, founder Few Spirits in Evanston, said that the cap on total gallonage would likely force him to forgo a craft distiller's license in favor of a noncraft distiller's license, which does not permit tasting rooms or tours. Hletko said the bill would "cramp" the growth plans of his company, which currently produces 70,000 gallons under two craft licenses.
"I think it's going to stink when one of the largest craft distillers in Illinois has to close its doors to the public," said Hletko.
Matthew Blaum, president of the board of directors for the Illinois Craft Distiller Association, said that the 22-member group had hoped to secure legislation that would more directly help smaller distilleries in the state.
The group had tried to push two separate bills this session to try and raise the amount of product that can be sold on distillery property, and permit distillers to sell their spirits at events like farmers markets.
Terry Horstman, spokesman for the state Department of Revenue, said that there are 28 craft distiller licenses currently issued. The Chicago Tribune reports that state data shows craft distillers generated nearly $154,400 in state sales taxes and liquor revenue taxes last year.
___
Information from: Chicago Tribune, http://www.chicagotribune.com