Illinois bill seeks sexual assault investigation oversight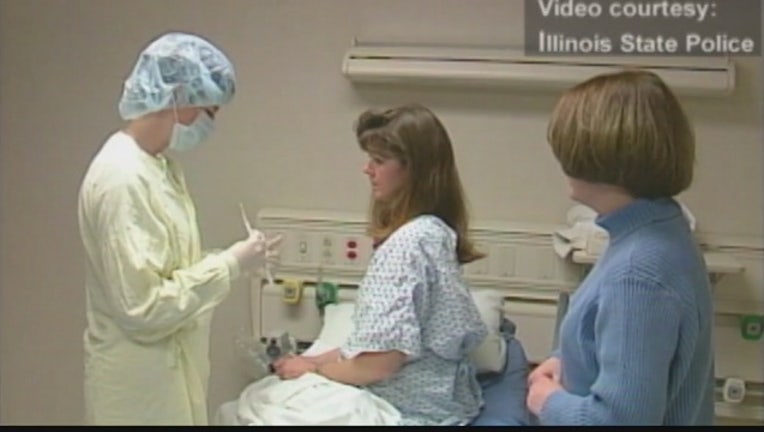 ROBBINS, Ill. (AP) - A bill that's moving through the Illinois Legislature is aimed at ensuring local police departments properly handle rape investigations.
Cook County Sheriff Tom Dart worked on the legislation with Democratic state Sen. Bill Cunningham of Chicago after dozens of rape kits were found in the Chicago suburb of Robbins in 2013 that hadn't been sent to the state police crime lab for DNA testing.
The bill seeks to institute checks and balances on the handling of rape investigations by local police departments in an effort to prevent similar miscarriages of justice from occurring in the future, the Daily Southtown reported.
The existing Sexual Assault Evidence Submission Act would be amended to require state police to notify the appropriate state's attorney's office, as well as the agency conducting the investigation, of positive DNA matches on sexual assault evidence submitted by local police departments. It would allow the state's attorney to keep tabs on pending sexual assault cases to make sure local police departments follow through with their investigations.
Currently, the state police crime lab is required to notify only the investigating agency when there's a hit on submitted DNA evidence, and then it's the agency's responsibility to locate the identified suspect and obtain a DNA sample to confirm the match.
In Robbins, the police department failed to collect confirmation samples from the identified sexual assault suspects so they could be arrested and prosecuted, according to the Cook County Sheriff's Office.
"They just did not follow up on these investigations," said Cunningham, the bill's sponsor. "So you had a situation where a positive match was made, a rape suspect was identified and then the police department didn't follow up on it, essentially allowing a rapist to go free."
State police weren't aware that Robbins officers failed to follow up on so many leads because the agency didn't get involved beyond informing the police department of the DNA matches.
The bill also would require state police to post on their website a quarterly report of the number of sexual assault case submissions made by every law enforcement agency statewide, the number of positive DNA matches made on those submissions and the number of times an agency has followed up a positive match with a confirmatory sample.
"We are confident this will help prevent incidents like those that occurred in Robbins from happening again in the future," he said. "And if we find out it doesn't, we can come back and look at different remedies."
The legislation passed the Senate last month and is making its way through the House. Cunningham expects it to pass the House by the end of May and hopes Gov. Bruce Rauner will sign it into law this summer.
___
Information from: Southtown Star, http://southtownstar.chicagotribune.com/