Illinois House gears up for override of union-strike veto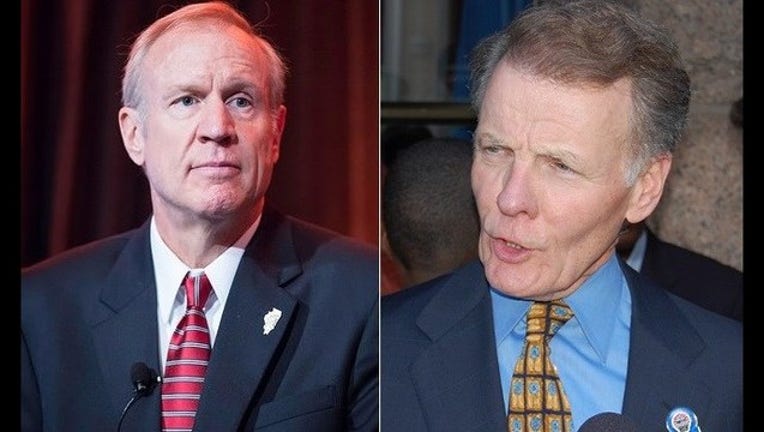 article
SPRINGFIELD, Ill. (AP) -- One of the subplots of the summer-long Illinois budget standoff will take center stage this week with a likely attempt by House Democrats to restore legislation they say will prevent labor unrest.
The House convenes Wednesday to consider overriding Republican Gov. Bruce Rauner's veto of a proposal that would put a potential labor-contract impasse in the hands of an outside arbitrator, rather than risk a strike or a lockout.
Here are things to know about the bill that could change the face of the Rauner administration's negotiations with the state's largest employee union, Council 31 of the American Federation of State, County and Municipal Employees:
STRIKE OUT?
Rauner and AFSCME have been negotiating since winter on a contract to replace one that expired June 30. In May, backed by the union, Democrats proposed the bill that would allow either the state or AFSCME to call in an independent arbitrator should negotiations break down. The arbitrator would take the two sides' best offers and choose one.
That ostensibly removes the possibility of a strike -- which has never occurred in 40 years of state government collective bargaining -- as well as the chance of a lockout.
Rauner talked with bravado during his 2014 campaign of shutting down the government to save runaway taxpayer costs, but now he promises he will not lock out workers. However, he vetoed the initiative in July, and the Senate overrode the veto in August.
"He believes that the taxpayers should have a seat at the table when bargaining, and this eliminates that seat and turns it over to an unelected arbitrator," Rauner's general counsel, Jason Barclay, said Tuesday. "In our view, this bill strips taxpayers of their right to control costs in government."
SETTLEMENT PREFERRED
If the union calls for arbitration, the legislation allows a walkout up until the moment arbitration begins. That has the administration wary.
But Roberta Lynch, AFSCME Council 31's executive director, says an arbitrator would be assigned so quickly, there wouldn't be time for a work stoppage.
"We would prefer to reach a settlement at the bargaining table," Lynch said. "That's been our goal all along. The purpose of this bill is to make sure that there is an alternative procedure to a strike or a lockout. It is not an alternative to collective bargaining."
About 4,600 state employees represented by the Teamsters came to a tentative agreement with Rauner's administration this week, providing a four-year wage freeze and merit-based bonuses. Teamsters Joint Council President John Coli called the governor's team "tough, but reasonable and honest negotiators."
ROLL CALL
Attendance has slipped as the weekly summertime House sessions wear on. A veto override would need an extraordinary majority of 71 votes -- the same number of Democrats in the House.
House Democrats spokesman Steve Brown predicts solid attendance in the face of important legislation, but said it's possible the one-day session could stretch into two. He also predicted some union-friendly Republicans could help an override.
Moderate Democrat Rep. Jack Franks is undecided, an indication that Democrats might not be able to override without GOP help.
BUDGET SHOWDOWN OVERSHADOWS ALL
The long, drawn-out showdown over the budget that was supposed to take effect July 1 has Illinois struggling with cash flow, and it continues to trickle down to local governments.
Officials in southern Illinois' St. Clair County have announced they might file a lawsuit to get $5.8 million in state money they say the county is owed for 911 service, the Belleville News-Democrat reported this week.
A federal judge acknowledged Tuesday that the state comptroller is making strong efforts to catch up on federally mandated payments for services to developmentally disabled citizens, and she decided not to charge the state with contempt of court.
------
The union bill is SB1229