Illinois lawmakers seek to expand concealed carry law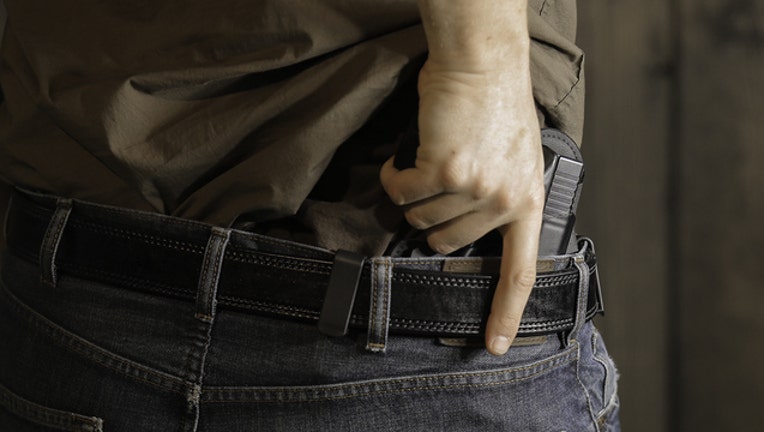 article
SPRINGFIELD, Ill. (AP) -- Illinois legislators from both parties are continuing to fine-tune the state's concealed carry law nearly three years after it was passed.
Legislators have proposed including public transportation, courthouses, interstate highway rest areas, public parks and athletic facilities as areas in which permit holders are allowed to carry a concealed weapon, the State Journal-Register reported.
In July 2013, Illinois became the last state to pass a concealed carry law. Since then, there have been some changes to the law, but none regarding the areas where concealed carry is allowed.
"It's a work in progress in terms of making sure our Second Amendment rights are protected in Illinois," said Democratic state Rep. John Bradley of Marion, who co-sponsored the original bill. "When you have something that big of a landmark and that important, you want to make sure you get it right."
The House bill that would allow for concealed carry on public transportation is sponsored by Democratic state Rep. Jerry Costello of Smithton.
"There are many individuals throughout the state of Illinois who rely on public transit as their primary mode of transportation," he said. "I do not believe their Second Amendment rights should be infringed upon simply because they take a train or bus rather than driving their own vehicle."
But the Chicago Transit Authority, the nation's second largest public transportation system, is worried the proposal would "bring an increased and significant safety risk to both customers and employees," said spokesman Jeff Tolman.
Another House bill would allow a circuit or associate judge, state's attorney or assistant state's attorney to carry a weapon within the courthouse but not inside the courtroom.
Anti-gun groups, including the Illinois Council against Handgun Violence, have spoken out against all proposed expansions to the concealed carry law.
"Right now, we are respecting the law that was put in place and pushing more common-sense solutions and keeping illegal guns off of streets," said Illinois Council against Handgun Violence spokeswoman Colleen Daley.
Legislators expect to consider many bills related to firearms this session, but they plan to focus most of their efforts on the state budget impasse.