Illinois residents see air pollution risks from 2 facilities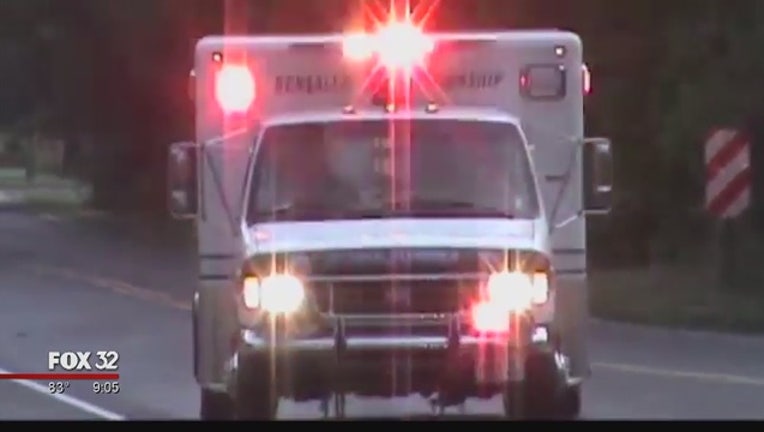 GURNEE, Ill. (AP) - Authorities have provided little warning to Illinois residents who are facing abnormally high cancer risks from toxic air pollution from two facilities, according to a newspaper investigation.
The Medline Industries facility in Waukegan is featured on a toxic air pollution map created by the U.S. Environmental Protection Agency, The Chicago Tribune reported . More than 19,000 people living near the medical equipment manufacturer's facility are at risk from ethylene oxide, which is used to sterilize products.
"We abide by all federal standards as we serve health care providers," Lara Simmons, president of the company's quality division, said in an email.
Vantage Specialty Chemicals in Gurnee also releases ethylene oxide, but isn't featured on the map. Federal and state officials say it isn't included because the facility's emissions weren't provided for the EPA's recent National Air Toxics Assessment. Nearly 23,000 people live near the chemical plant.
Vantage plans to test pollution levels around its property and will work to reduce emissions, the company said in a statement.
"We take this matter very seriously," Drew Richardson, the company's site leader, said in a statement. "Not only because we have been a long-standing corporate resident of Gurnee, but because many of us also call this community our home for ourselves and our families."
Celeste Flores, a Gurnee resident who grew up in the area and now lives a mile from Medline and about 2 miles from Vantage, said she was unaware of what the facilities were releasing into the air.
"I would like to hear more about this from our elected officials," said Flores, the Lake County outreach coordinator for Faith in Place, a nondenominational coalition of religious leaders that focuses on environmental issues. "We need to be just as concerned about our health as we are about jobs and livable wages."
The federal and state EPA offices said they're collecting and reviewing information about Medline and Vantage.
"Illinois EPA, along with U.S. EPA, has already been in discussions with sources identified ... to ensure our information on their processes accurately reflects operations at these facilities," the state agency said in a statement. "We are also working with U.S. EPA to determine if any additional steps should be taken regarding these facilities."
___
Information from: Chicago Tribune, http://www.chicagotribune.com