Illinois State Museum may lose accreditation due to closure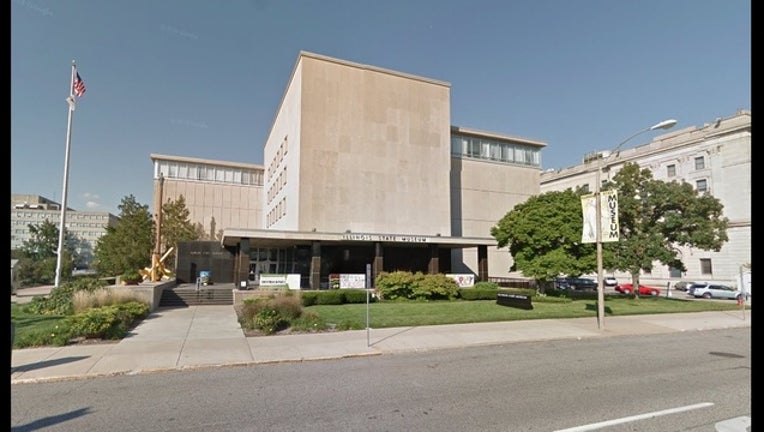 article
SPRINGFIELD, Ill. (AP) — The Illinois State Museum system is in danger of losing its national accreditation after Gov. Bruce Rauner closed the museums due to the state budget impasse.
The American Alliance of Museums' Accreditation Commission voted 7-0 on Monday to put the museum system on probation.
Accreditation Commission Chairman Burt Logan said in a statement there are "grave concerns" about the impact of the closure on the museum's long-term viability. That includes its ability to retain staff, care for its collection and maintain donor support, Logan said.
"The actions by the Illinois state government that forced the Illinois State Museum system to close to the public left us no choice but to place this museum on probation pending further information from the museum system," Logan said in the statement.
The Illinois State Museum system has had accreditation from the Arlington, Virginia-based alliance since 1972. The group recognizes museums that meet certain criteria for collections, staff, financial stability and other areas. About 1,000 museums have the group's accreditation in the United States.
The Republican governor said he closed the Springfield museum and four satellite sites last month as part of his efforts to manage state finances while he and the Democrat-led Legislature are deadlocked over a state budget.
State Rep. Emily McAsey, D-Lockport, told the (Joliet) Herald-News (http://bit.ly/1M6S5pe ) that the commission's vote is "very, very unfortunate." She said she met Tuesday to talk about the status of the museum system with lawmakers, stakeholders and Rauner administration representatives.
McAsey declined to comment on the details of the meeting, but said she "remains committed" to the museum system reopening. The museum's system includes an art gallery in Lockport.
The Accreditation Commission will review the status of the Illinois State Museum at its next meeting, Logan said.