Jackson drives in 5, Cubs beat Reds 10-3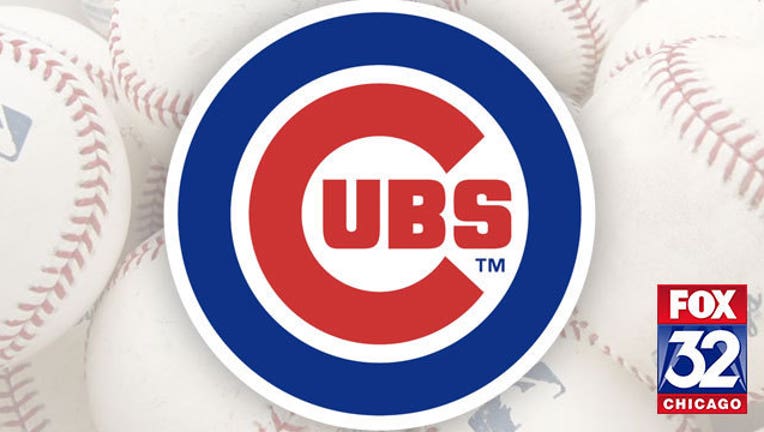 article
CINCINNATI (AP) — With their postseason plan set, the Chicago Cubs have room to experiment.
It was Austin Jackson's turn to cash in on Wednesday.
Jackson drove in a career-high five runs, Jon Lester set a team record for strikeouts in a season by a left-handed pitcher and the playoff-bound Cubs beat Cincinnati 10-3 for their fourth straight win. The Reds lost their 11th in a row.
Jackson led a lineup that featured Kyle Schwarber making just his second start at leadoff and four different starters from Tuesday's game.
"We're ready to turn move it around again (Thursday) against the left-hander," manager Joe Maddon said. "We've got it going. Everyone is feeding off each other a little bit."
The Cubs will play the Pirates in next week's NL wild-card game, as St. Louis clinched the NL Central later Wednesday.
Lester's strikeout of Ivan De Jesus Jr. in the fifth inning was his 203rd of the season, snapping the franchise record for a left-hander set by Ken Holtzman in 1970. Lester (11-12) fanned nine and finished the game with 207.
"That's pretty cool," said Lester, who pitched eight inning and retired the last 20 batters. "Looking back, that's something you put on your mantle or in your baseball case. Maybe my kids will think it's pretty cool someday."
The last-place Reds matched their longest losing streak since dropping 12 straight in 1993.
"We know its ugly right now and it doesn't even look like baseball," Cincinnati manager Bryan Price said. "There is no satisfaction from playing this poorly. These guys have to get through this and get better. We want to get back to the playoffs with this group."
Starlin Castro homered and had four hits for Chicago. Jackson had three hits.
The Cubs reached double figures in runs for the first time since a 14-5 win over Arizona on Sept. 4.
Anthony Rizzo doubled to lead off the fourth, snapping a 0-for-11 slump, and scored on Addison Russell's single. In the fifth, Jackson followed Lester's leadoff single with an RBI double.
Jackson added a bases-loaded two-run single in Chicago's three-run eighth.
Castro led off the sixth with his 11th homer of the season, chasing Anthony DeSclafani in his final start this year. DeSclafani (9-13), who finished as the team leader with 31 starts, lost his last three.
"I guess it's been a good season overall," DeSclafani said. "I'm not happy with the way it ended. I had a couple goals in mind that I didn't reach. This will leave me with a solid taste in my mouth going into the off season. It will make me work harder next season."
With Todd Frazier and Joey Votto sidelined with minor injuries, the Reds scored their only runs on two sacrifice flies by Jay Bruce and one by Brandon Phillips.
DUE CREDIT
Reds C Brayan Pena applauded the play of Starlin Castro after the Cubs 2B made a diving backhand stop of Pena's one-hopper behind second base and threw him out at first base in the fifth inning.
RARE FEELING
The Reds' 1-0 lead in the first inning was their first lead since they led the Mets 1-0 last Thursday. Cincinnati lost that game, 6-4.
TRAINER'S ROOM
Reds: 3B Frazier was scratched from the starting lineup with stiffness in his lower right calf and Achilles tendon that developed after his foot caught in the grass while he tried to make a sliding catch of a foul ball Tuesday. 1B Votto was sidelined with stiffness in the back of his shoulders.
UP NEXT
Cubs: RHP Jason Hammel (9-7) will try to reverse a season-ending performance dip in the series finale against the Reds. He is 4-3 over his last 12 starts with a 5.84 ERA.
Reds: LHP John Lamb (1-4) makes his 10th career start and first against the Cubs in Cincinnati's home finale.