Jackson: Trump needs comprehensive plan to address violence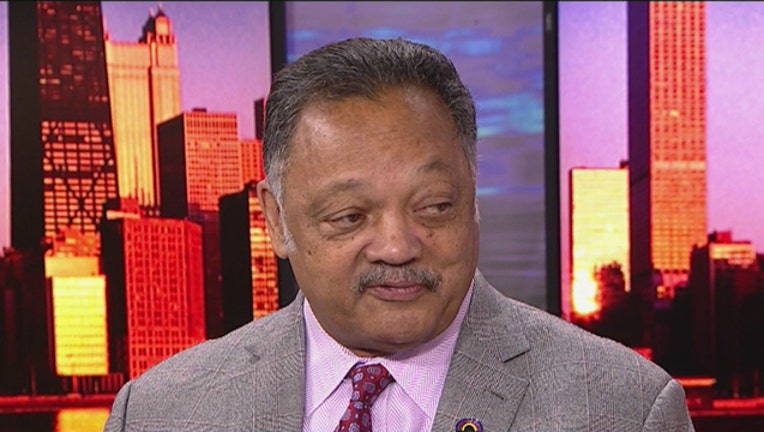 article
CHICAGO (AP) - Civil rights activist the Rev. Jesse Jackson agrees with President Trump's description of the violence in Chicago as "carnage."
However, Jackson on Wednesday referenced "carnage" when talking about an unemployment rate in some Chicago neighborhoods and the loss of thousands of teacher jobs.
Late Tuesday, the president declared he was ready to "send in the Feds" if Chicago can't reduce its homicides.
Jackson said that a comprehensive plan is needed to deal with the violence racking Chicago, including halting the influx of guns from Indiana as jobs are disappearing.
He said racial and gender inequality must be addressed, in addition to the creation of jobs.
Jackson added as much should be spent in rebuilding cities as is being proposed for the building of a wall between the U.S. and Mexico.