January is not messin' around anymore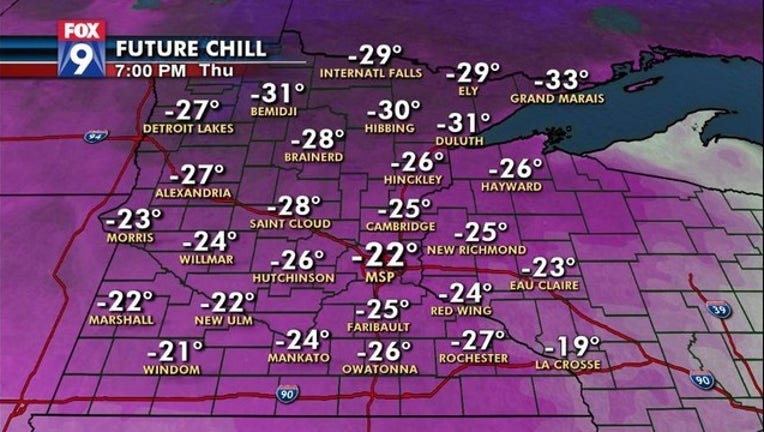 (FOX 9) - Let's be honest right now, the month of January has been easy on us… so far. Our average high temperature from January 1 to January 22 is 27.9 degrees, which is 5.6 degrees above average. Snowfall for the Twin Cities this month has been less than an inch.
But don't get use to the mild weather.
An arctic front pushed across the upper Midwest on early Thursday morning allowing temperatures to drop to near or below zero. A Wind Chill Advisory has been issued for the entire state of Minnesota and Wisconsin until Friday morning because of the cold temperatures combined with strong winds. This means that we can expect wind chills to dip as low as -20 to -35.
Winds will be lighter throughout the weekend, but temperatures remain cold in the single digits for highs. The extended forecast is hinting at even colder temperatures by next week. Winter is back with vengeance!