'Jeopardy' contestant pulls prank on host Alex Trebek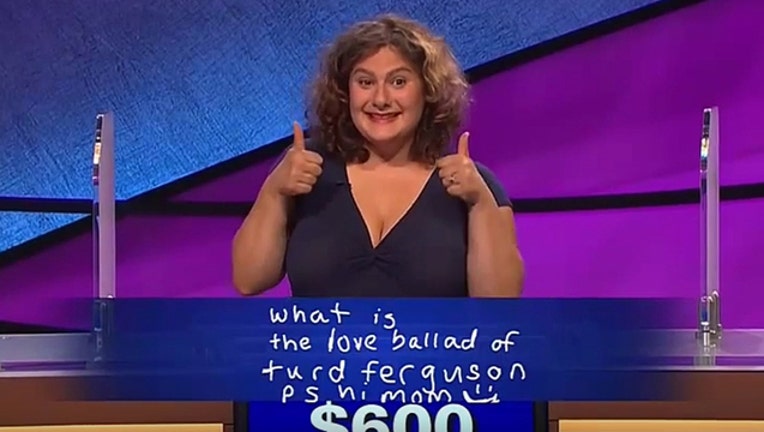 article
(FoxNews.com) - When a "Jeopardy" contestant couldn't come up with the correct answer, she used the opportunity to pull a prank on host Alex Trebek.
Contestant Talia Lavin came up with a unique answer when Trebek asked to name the song "from a 1999 animated film about censorship."
Fans of the "Saturday Night Live" skit "Celebrity Jeopardy" with Will Ferrell will roll with laughter after watching the clip below to see what Lavin was able to get Trebek to read out loud.
While Lavin did not win, she went home satisfied that she came up with one of the funniest "Jeopardy" moments.
Read more on FoxNews.com.