John Kerry: Trump has 'maturity of an 8-year-old boy with the insecurity of a teenage girl'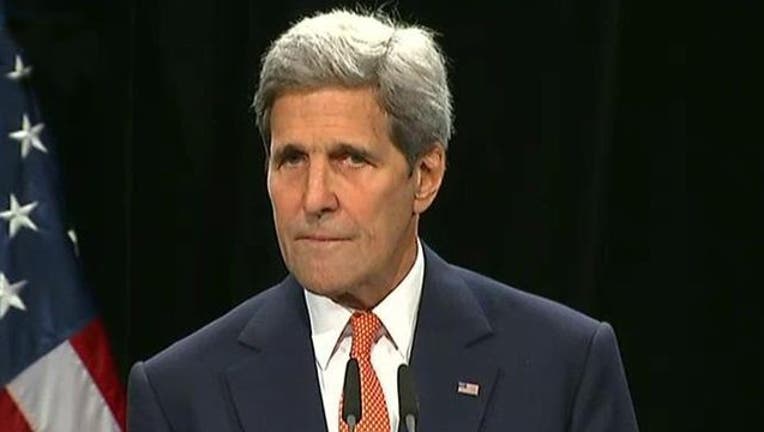 article
FOX NEWS - Former Secretary of State John Kerry ripped President Donald Trump during an interview Friday night with "Real Time" host Bill Maher.
While promoting his memoir, "Every Day Is Extra," Kerry responded to a tweet from Trump that suggested he had "illegal meetings" with the Iranian regime.
He blasted the president with numerous statements, in one instance saying that Trump seems to care more about "his Twitter likes" than he does the Constitution.
"He's got the maturity of an 8-year-old boy with the insecurity of a teenage girl," Kerry said.
Kerry had also responded to Trump's tweet blasting him earlier on Friday, saying he should be more concerned about his former campaign chair Paul Manafort meeting with the special counsel.
Former Secret Service agent Dan Bongino reacted to the remarks Saturday on Fox & Friends, saying that the former secretary of state's comments were offensive.
"I have a teenage daughter. What's he trying to say? At least my teenage daughter doesn't park her boat in Rhode Island to avoid Massachusetts taxes," he said.
He also criticized Kerry's meetings with Iran, questioning how former National Security Advisor Michael Flynn is being tried for allegedly violating the Logan Act.
Some have suggested that Kerry's meetings with Iranian Foreign Minister Javad Zarif violate the Logan Act, which prohibits private citizens from negotiating on behalf of the United States without being authorized.
"Do the rules exist anymore?" Bongino said.