Judge nixes Cosby request to step down; sentencing Monday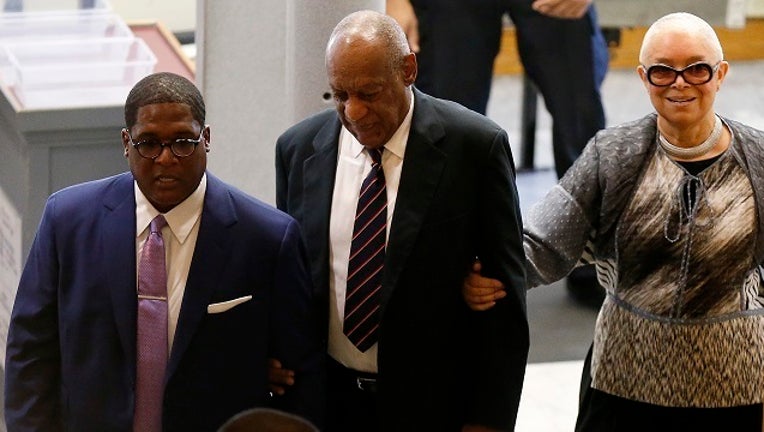 article
PENNSYLVANIA (AP) -- Days before sentencing, Bill Cosby's trial judge denied a defense motion to step down from the sex assault case because of what Cosby's team called a long-ago grudge with a pretrial witness.
Montgomery County Judge Steven O'Neill has seen the case through two trials, hard-fought pretrial hearings and 15 defense lawyers since Cosby's arrest on Dec. 30, 2015.
Cosby's two-day sentencing hearing is set to start Monday. A jury this spring convicted him of drugging and molesting a woman friend at his home in 2004. The actor, now 81 and legally blind, faces a guideline sentence of about one to four years, but O'Neill can choose anything from probation to a 30-year prison term.
Camille Cosby filed a state ethics complaint this week accusing O'Neill of bias against her husband because of what she called his feud with a former prosecutor who testified in an early 2016 pretrial hearing. O'Neill had competed against the witness, Bruce Castor, for a political post years ago.
"The fact that this court sought a party nomination for the office of District Attorney nearly 20 years ago is a fact of public record that could easily be uncovered in the exercise of due diligence by no less than 15 attorneys (and their private investigators)," O'Neill wrote in an opinion issued Wednesday, noting that Castor has litigated cases in his court for years.
"No 'grudge,' animus, bias or prejudice can be claimed because it simply does not exist," the judge wrote.
Montgomery County District Attorney Kevin Steele opposed the defense motion.