Judge rules construction that will displace tent city is ok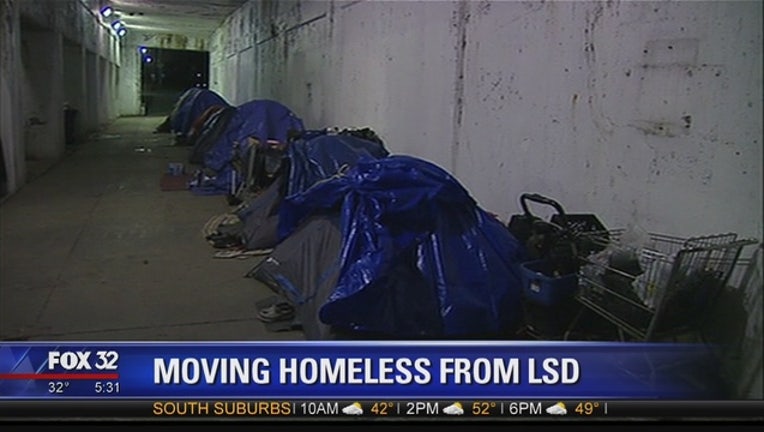 article
CHICAGO (AP/FOX 32) - A federal judge has ruled the city of Chicago can move forward with plans to repair a crumbling Lake Shore Drive viaduct under which dozens of homeless people have been living.
U.S. Magistrate Judge Sidney Schenkier ruled Friday the homeless have no constitutional grounding to stop the city from pursuing "important roadwork for the public's safety."
Notices were posted in the area said the viaduct will be cleared by 7 a.m. Monday, warning that remaining items will be disposed of.
Uptown Tent City Organizers filed an injunction last month asking Schenkier to halt the construction and bar the eviction of tent residents. The group hoped to force the city to either provide housing or allow them to relocate their tents to a nearby park.
Activists also contended the tents are protected by the First Amendment, as they're "visible" and help dramatize the status of the homeless.
The city's plan is to move the tent residents to Pacific Garden Mission, a homeless shelter about seven miles away.