Judge tosses federal lawsuit alleging Hastert misused office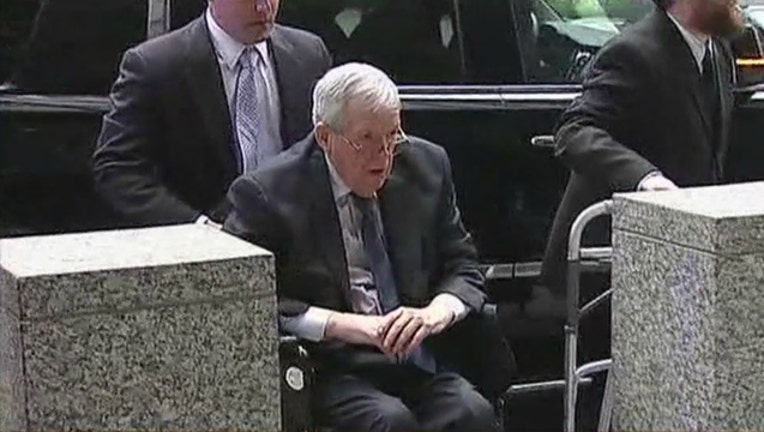 article
(SUN TIMES MEDIA WIRE) - In what has become a rare legal win for former U.S. House Speaker Dennis Hastert, a federal judge has tossed a lawsuit alleging he used a taxpayer-funded office to do private business after leaving Congress, the Chicago Sun-Times is reporting.
Suburban businessman J. David John first sued Hastert in 2013, claiming Hastert, 75, did business with John in 2010 out of his federally funded Office of the Former Speaker in Yorkville. John also claimed he told FBI Special Agent Doug Soika about Hastert's dealings in an August 2011 phone call.
But Hastert's lawyers disputed whether John was the "original source" of the allegations that had already been made public. And earlier this year, Soika denied at a hearing that he had any conversation with John about Hastert. John also testified at that hearing.
U.S. District Judge Charles Kocoras found Thursday that John's testimony "was confusing, inconsistent, uncorroborated and implausible." Meanwhile, Soika's testimony was corroborated by FBI records.
Kocoras found that "John never told the FBI anything about Hastert and any possible misuse of a federally funded office, car, and related other items."
John's lawsuit continued to linger at the Dirksen Federal Courthouse when federal prosecutors filed a bombshell indictment against Hastert in May 2015 alleging he committed crimes while trying to cover up his past sexual abuse of teenage boys.
Hastert is now serving a 15-month prison sentence for crimes that are unrelated to the use of his post-congressional office. He is also locked in another civil battle with one of his victims.