Kim Jong Un claims he has 'nuclear button' on his desk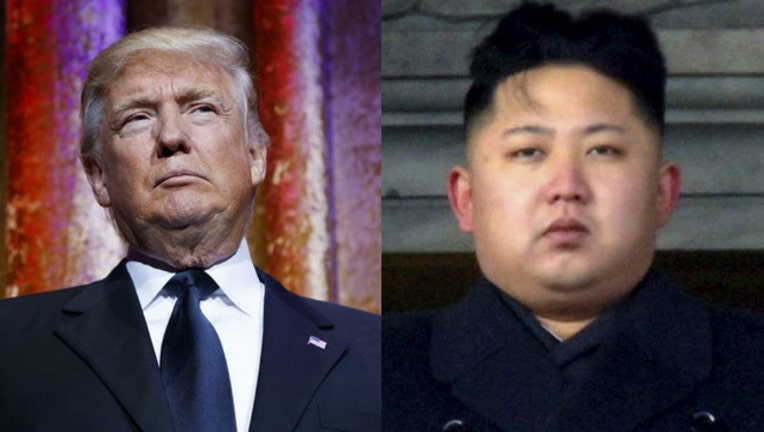 article
FOX NEWS - North Korean dictator Kim Jong Un warned in his New Year's Day address that the rogue nation's nuclear capabilities are "reality," not mere threats -- and he said he even had a nuclear button on his desk to prove it.
"The U.S. should know that the button for nuclear weapons is on my table," he said during the speech, according to an Associated Press translation. "The entire area of the U.S. mainland is within our nuclear strike range. ... The United States can never start a war against me and our country."
He added, "We need to mass-produce nuclear warheads and ballistic missiles and accelerate their deployment."
Kim spoke in front of several microphones -- although there was no "nuclear button" in sight.
Pyongyang's frequent missile launches in 2017, along with its sixth nuclear test, have ratcheted up tensions with the United States. The tests were the focus of fiery back-and-forth arguments between North Korea and President Donald Trump, who has called Kim "Little Rocket Man."
When asked for a response Sunday night, Trump said simply, "We'll see, we'll see." The president spoke briefly to the media outside a New Year's Eve party at his Mar-a-Lago resort.
Kim, wearing a gray suit and tie, also called for improved relations with South Korea, an idea mentioned in speeches more often than it is met. He said the Pyeongchang Winter Olympics would be a good opportunity to showcase the status of the Korean nation. "The Winter Olympic games that will be held soon in the South will be a good opportunity to display the status of the Korean nation and we sincerely wish that the event will be held with good results."
As Bloomberg pointed out, South Korean TV stations stopped broadcasting the speech before Kim was finished.