LaGrange couple to celebrate 75th wedding anniversary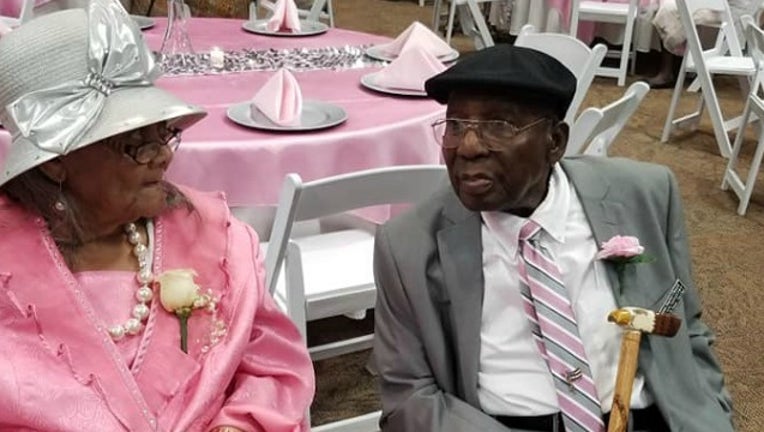 article
LAGRANGE, Ga. - A LaGrange, Georgia couple is preparing for a very special milestone next month.
On August 2, Eddie Berry Person, 95, and Odessa Mae Person, 91, will celebrate their 75th wedding anniversary.
"This is not a typo," the couple's granddaughter, Tiffany Hutchinson, told FOX 5. "Seventy-five magnificent years together." 
Hutchinson said her grandparents grew up working in cotton fields, from sun up to sun down with little to no pay. 
"My grandfather has shared stories about racism that he experienced that one couldn't possibly fathom," said Hutchinson. "But through it all, they had each other." 
Hutchinson said she's incredibly grateful to have both of her grandparents in her life, referring to them as, "Nanny and PawPaw." 
"I am even more fortunate because to me, they were not only my grandparents, but they were also my parents; they raised me from an infant and made sure we were brought up in a loving home even though we were 'dirt poor as Southerners like to say. I wouldn't change a second of it," she said. 
Hutchinson said she hopes her grandparents' milestone will serve as a reminder that true, unconditional, and long-lasting love still exists.