Lincoln Park Zoo welcomed baby monkey on Christmas Day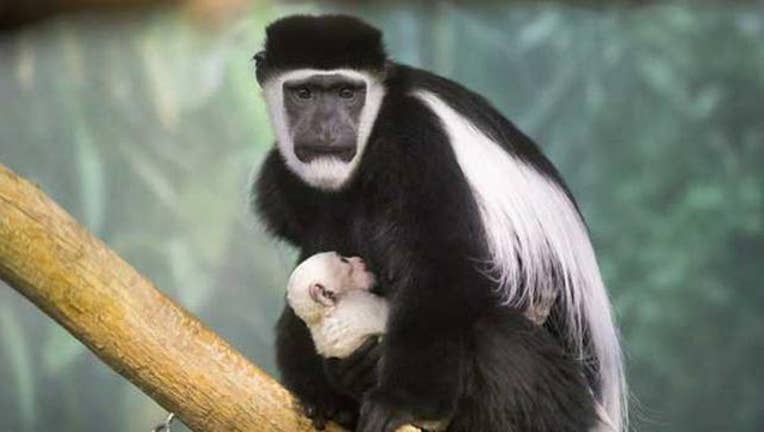 article
SUN-TIMES MEDIA WIRE - Lincoln Park Zoo welcomed a new baby of its own on Christmas Day — a black-and-white colobus monkey.
The infant joins 12-year-old mother Kutaka, 23-year-old father Keanjaha and 15-month-old big sister Nairobi, according to a release from the North Side zoo announcing the new arrival.
The baby's gender and measurements are not yet known because the monkey is clinging tight to its mother.
"Kutaka is an extremely attentive mother," Maureen Leahy, the zoo's Curator of Primates, said in the release. "We're excited for the newest member of the multi-generational colobus troop to interact with the entire family from juvenile to geriatric members."
Black-and-white are one of five species of colobus monkeys and are native to Africa. However, at birth, colobus monkeys have white hair and pink skin. Their face and ears start to darken about three weeks old until they are completely black-and-white, which happens between three and four months old.
The baby can be seen at the Helen Brach Primate House daily between 10 a.m. and 3 p.m.