Loop building window breaks, prompts street closures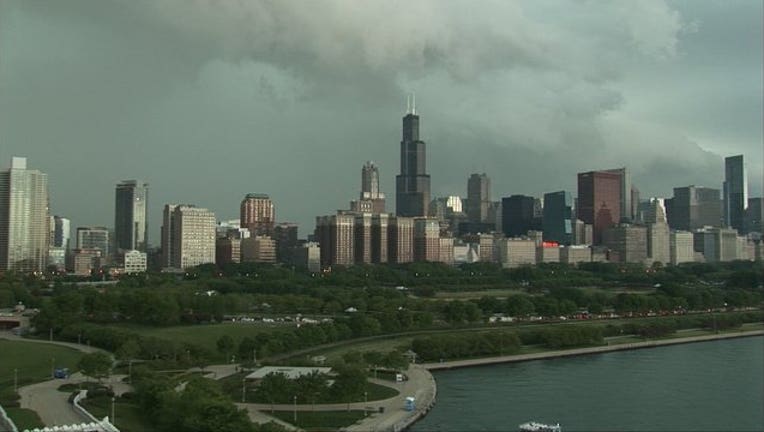 article
CHICAGO (Sun-Times Media Wire/AP) -- Several Loop street closures went into effect early Thursday afternoon due to falling debris after a building window broke on Wacker Drive.
Franklin is closed between Washington and Lake, Randolph is closed between Wells and Wacker, and westbound Wacker is closed between Clark and LaSalle, according to Fire Media Affairs.
Around 11:20 a.m. a window on the upper floor of a building located at 111 W. Wacker broke, Fire Media said. The street and sidewalk are partially closed, and a window company is at the scene.
No injuries have been reported.
Strong storms on Wednesday damaged homes in White County in eastern Illinois, where a funnel cloud was reported near Enfield. High winds and waves along Lake Michigan prompted officials in the Chicago area to warn people to avoid the shoreline on Thursday.
The Chicago area saw rain and temperatures in the 30s Thursday morning. Forecasters urged pedestrians and bikers to avoid the Lake Michigan shoreline.
The National Weather Service say waves reaching heights of roughly 15 to 20 feet and flooding are possible along the Chicago lakefront on Thursday. The weather service says wind gusts could reach 50-60 mph, contributing to flooding in northeast Illinois.