Semi driver dies in Tri-State Tollway crash near 95th Street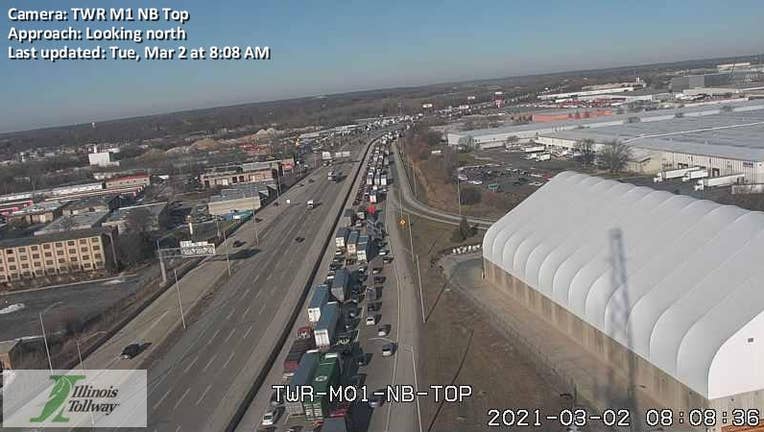 A 41-year-old Plano man died after crashing his semitrailer Tuesday morning on Interstate 294, shut down most lanes of traffic for more than five hours.
The man was identified as Floyd D. Davidson by the Cook County medical examiner's office.
He failed to slow down while approaching traffic and rear-ended another semi stopped in the right-center lane near Roberts Road, north of 95th Street, according to Illinois State Police spokesperson Jayme Bufford.
The crash caused that semi to strike a third semi at about 3:45 a.m., Bufford said.
The driver of the first semi was pronounced dead at the scene, Bufford said. No other injuries were reported.
Three right lanes were closed until 10 a.m., Bufford said.