Man admits to killing 7-year-old fed to pigs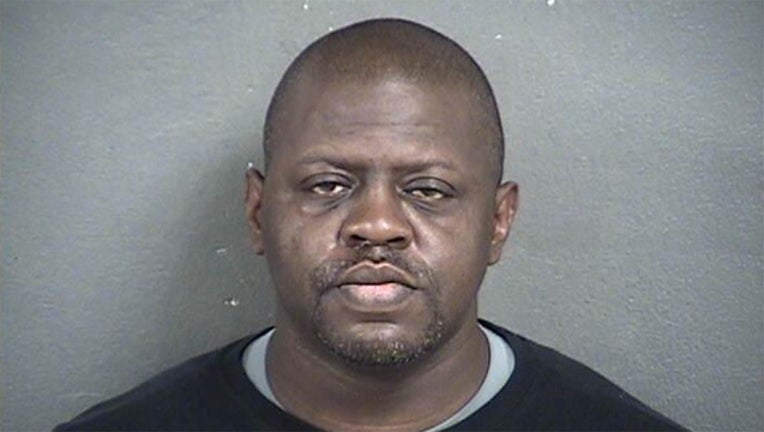 article
KANSAS CITY, Kan. (AP) - A Kansas man pleaded guilty Friday in the killing of his 7-year-old son whose remains were found near the family's pigs more than a month after he died.
Michael Jones, 46, admitted Friday to one count of first-degree murder in the death of Adrian Jones, whose remains were found in November 2015 after authorities responded to a domestic disturbance and learned that he was missing, The Kansas City Star reports.
Court documents said Adrian died sometime in September or October 2015, but his death was not reported to authorities.
When the charges were filed, former Wyandotte County District Attorney Jerry Gorman said it was one the worst cases seen by Kansas City, Kansas, police detectives. He declined to discuss reports that the child's remains were fed to pigs, but said they were found near swine on the family's property.
A spokesman said that current District Attorney Mark Dupree was unavailable for comment.
Adrian's stepmother, Heather Jones, was sentenced in November to life in prison with no chance of parole for 25 years for the murder conviction. She received an additional sentence of five years and eight months in prison for child abuse. The 31-year-old said she felt helpless to protect the child or herself from her abusive husband.
Sentencing for Michael Jones is scheduled for May 3. He also faces a life sentence with no chance of parole for 25 years.
Judy Conway, Adrian's maternal grandmother, said she felt "relieved" to hear about Michael Jones' guilty plea.
"It won't bring Adrian back, of course, but it makes me feel really good that neither one can hurt another child again," Conway said.
Sheryl Lidtke, who is no longer with the district attorney's office, said that Adrian had been physically and emotionally abused, confined and "essentially starved to death."
"He was horribly abused, neglected and ultimately killed," Lidtke said at Heather Jones' sentencing. "I'm sure his suffering was unbearable."