Man barricades self after domestic dispute in Monee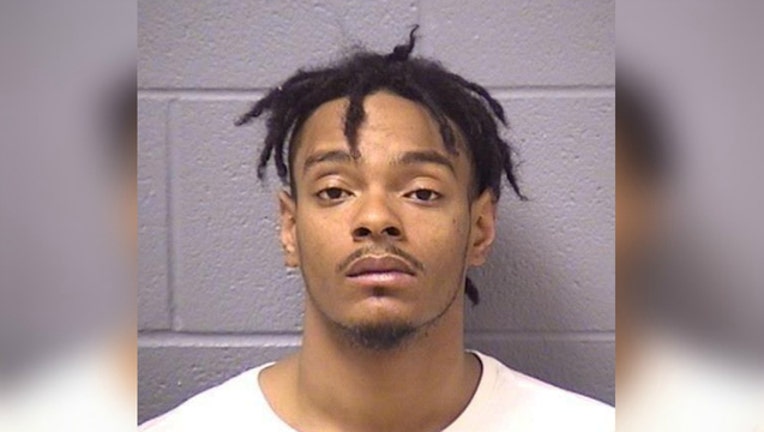 article
(SUN TIMES MEDIA WIRE) - A man charged after a domestic dispute and a 9-hour standoff early Sunday in a home in south suburban Monee has been ordered held in jail on a $200,000 bond.
Raphael Luis Ramos, 26, faces a felony charge of aggravated domestic battery, according to the Will County sheriff's office. He has also been charged with misdemeanor counts of resisting a peace office and domestic battery.
On Monday, he was ordered held at the Will County Adult Detention Facility on a $200,000 bond.
A 13-year-old called 911 about 2:05 a.m. Sunday to report that her stepdad was choking her mother in the 25800 block of Geranium Lane, according to a statement from Monee police. While en route, officers were told the man was armed with a handgun.
The first officer at the scene saw a man and female victim struggling at the front door of the home. Despite orders to get down on the ground, the man refused and kept approaching the officer, police said. A Taser was deployed, but failed to subdue the man, who then ran into the home.
The female victim told the officer that the suspect had a gun in his pocket and the officer then got two women and two children away from the home, police said.
A perimeter was set up and officers ordered the man to come out of the home, but he would not communicate, police said. Nearby homes in the area were evacuated and hostage negotiators from the Will County Sheriff's Special Operations Group were dispatched to the scene.
The man, identified as Ramos, spoke with SWAT officers for nearly five hours before surrendering at 11:22 a.m., police said.
Ramos, who lives in Monee, is due back in court on April 27, the sheriff's office said.