Man charged with murder in fatal University Village shooting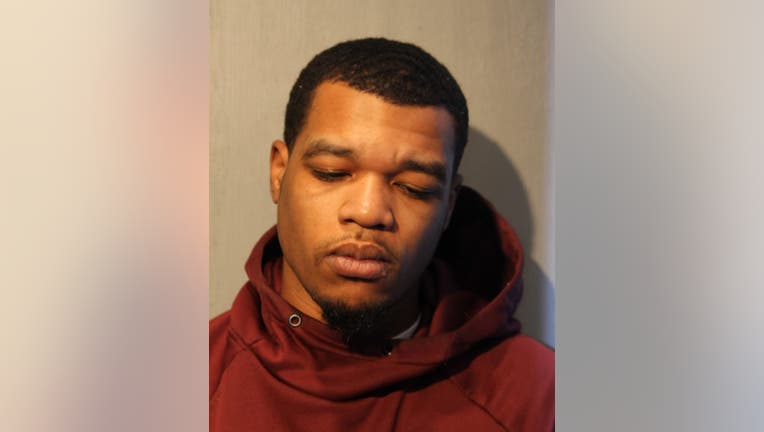 CHICAGO - A man accused of fatally shooting a man who was dating the mother of his child last week in University Village was released on bond several weeks earlier on charges of resisting an officer.
Ed Rush, 24, now faces charges of first-degree murder in the death of 20-year-old Rayveon Hutchins, according to the Cook County state's attorney's office. In a bond hearing Tuesday, Rush was ordered held without bail.
Rush was allegedly seen on camera and by a witness approaching Hutchins in a parking lot by his car about 11:59 p.m. Nov. 22 in the 1200 block of South Throop Street and firing shots, prosecutors said in a bond proffer.
Hutchins was hit in the head, hip and back, and was pronounced dead at the scene, prosecutors said.
At the time of the attack, Rush was on bond on a September 2019 charge of aggravated battery of a police office, according to records.
He had been placed on electronic home monitoring, and records show he was out of his home during the shooting, prosecutors said.
Detectives learned that Rush had confronted his child's mother several times about her dating relationship with Hutchins, prosecutors said. Rush allegedly became abusive with her, and she obtained an order of protection against him
Officers arrested Rush Monday morning in the 1200 block of South Loomis Street, police said. They recovered a 9mm handgun connected to the case, prosecutors said.