Prominent Chicago lawyer arrested again on new sex assault charges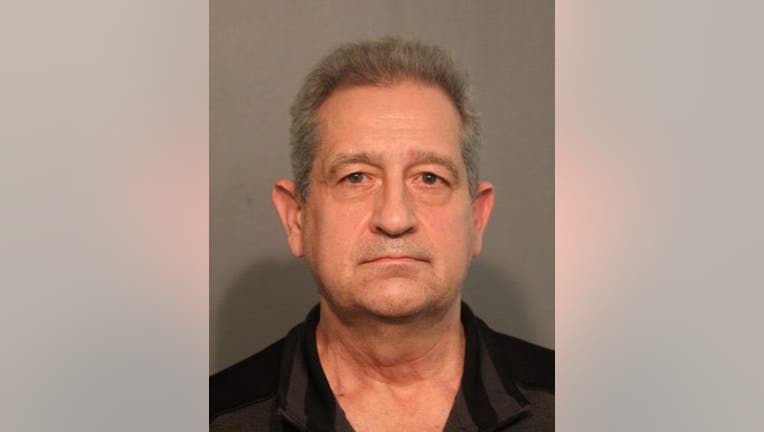 article
CHICAGO - A prominent Chicago attorney already facing rape and sexual abuse charges was arrested again this week after two more women stepped forward, accusing him attacking them four years ago.
One of David Pasulka former client's said he pressured her to have sex with him while they prepared for her case in his office in May 2017, Cook County prosecutors said, detailing the new allegations Wednesday.
Pasulka, now 61, allegedly went on to pull up the woman's dress while they were alone in a conference room. He then touched her inappropriately and threatened that if she didn't sleep with him, she would lose custody of her children, prosecutors said.
The woman reported the incident to her family and kept an invoice of the meeting.
Pasulka allegedly assaulted the woman several other times between 2016 and 2017, but those instances fell outside of the statute of limitations, prosecutors said.
Between, 2016 and 2019, Pasulka also raped and sexually abused a 31-year-old paralegal while threatening to destroy her reputation, prosecutors said.
Three of the attacks took place during teleconferences when the pair were alone in an office, prosecutors said. In one instance, Pasulka allegedly touched that victim inappropriately and kissed her. In another, he allegedly touched himself while kissing the paralegal, who worked at his firm. On a third occasion, he allegedly slid his hand under her clothing.
Then around Thanksgiving 2017, Pasulka allegedly threw himself on the woman, pinned her against a couch in his office and raped her. Just minutes before, Pasulka told his other colleagues to go home and ordered the the woman to go to his office, prosecutors said.
The following summer, Pasulka sexually assaulted the woman in his office again, prosecutors said. As he touched her below her clothing, he allegedly said, "this is mine."
The paralegal never told anyone about the attacks because she was afraid Pasulka would ruin her career, prosecutors said. Later in 2018, the woman monitored Pasulka's emails and learned about another victim, prosecutors said.
She left the firm after realizing she was not the only one being abused by Pasulka, prosecutors said.
Pasulka, a prominent family law practitioner, had been out on bond after he was arrested over the summer for allegedly placing a hand under a client's dress, raping an associate and sexually abusing another female colleague.
Pasulka, who also has a pending misdemeanor DUI case, has been living at Fresh Start Sober Living, his defense attorney said Wednesday.
Judge Susana Ortiz ordered Pasulka held on $100,000 bail for the new sexual assault, aggravated sex assault and criminal sexual abuse charges.
Pasulka is expected back in court Feb. 9.