Man facing new murder, mob action charges for Little Village beating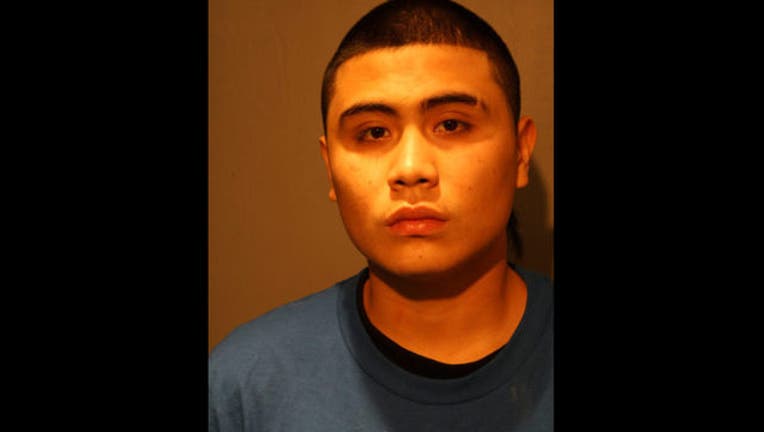 article
CHICAGO (STMW) - A man accused of being part of a group that beat a man to death in the Little Village neighborhood in 2014 had his initial murder charge dropped, but was re-indicted on murder and other charges this week.
Alvardo Perez, 20, was charged with first-degree murder on Oct. 14, 2014, for the beating death of 23-year-old Victor Ramirez, according to Cook County court records.
That charge was dropped Tuesday and Perez was indicted as a co-defendant with Miram Romero on three counts of first-degree murder and two counts of mob action, according to the Cook County state's attorney's office. He pleaded not guilty to the new charges on Wednesday.
Ramirez was walking in the 4100 block of West 26th Street when a group in a passing vehicle yelled gang slogans at him on Aug. 31, 2014, authorities said at the time.
The group got out of the vehicle, then beat and kicked Ramirez, authorities said. When Ramirez fell to the ground, they allegedly stomped on his head. The group then got back into the vehicle and drove over the injured man.
Ramirez, 23, of the 3000 block of West 41st Street, died a short time later at a hospital, according to the Cook County medical examiner's office. An autopsy determined he died of multiple injuries from an assault and the death was ruled a homicide.
Perez is currently serving a seven-year prison sentence for an unrelated 2015 armed robbery conviction, according to Illinois Department of Corrections records. He is expected to be released April 1, 2021.
His co-defendant, the 22-year-old Romero, is next scheduled to appear in court Thursday.