Man found guilty of breaking into woman's home, sexually assaulting her and forcing her to withdraw money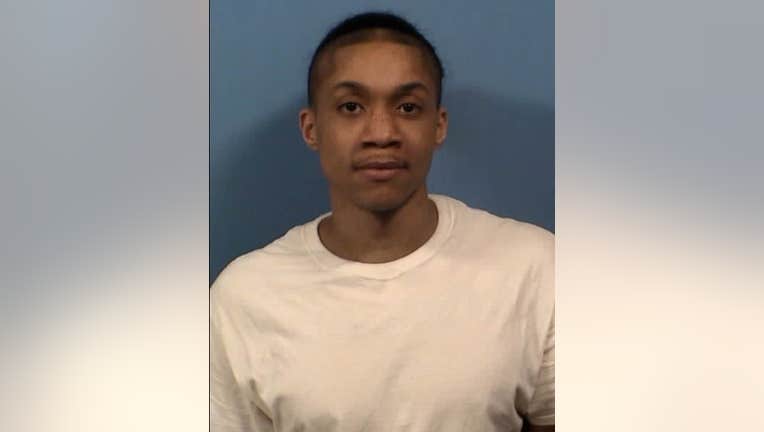 article
AURORA, Ill. - A jury found an Aurora man guilty of breaking into a woman's house, sexually assaulting her and then forcing her to drive him to her bank to withdraw money from her account.
Thaddeus Jones, 26, was found guilty of two counts of home invasion, eight counts of aggravated criminal sexual assault, two counts of aggravated kidnapping, one count of robbery and one count of possession of a stolen motor vehicle.
At about 7:15 a.m. on March 23, 2018, DuPage County Sheriff's deputies responded to a residence in unincorporated Naperville for a report of a home invasion.
While investigating, authorities learned that Jones broke into the victim's home and sexually assaulted her. He then forced her into her car and drove her to her bank to withdraw money for him.
Jones then returned to the victim's home, at which time, she was able to escape.
SUBSCRIBE TO FOX 32 ON YOUTUBE
Jones fled the scene in the victim's car and within hours, he was located at a Naperville motel and taken into custody.
He has remained in custody at the DuPage County Jail since that time. 
"This was a horrific, violent attack and sexual assault of an innocent woman in her own home," said DuPage County State's Attorney Robert Berlin. "While the victim in this case will never be able to forget what happened to her, it is my sincerest hope that the jury's finding of guilty on all counts will provide her some measure of justice knowing the man responsible for so much pain and suffering will be held accountable."
The jury reached its verdict after about two hours of deliberations. 
Jones faces a penalty of up to 120 years in the Illinois Department of Corrections.
His next court appearance is May 30.