Man steals $27,000 diamond from Walnut Creek jewelry store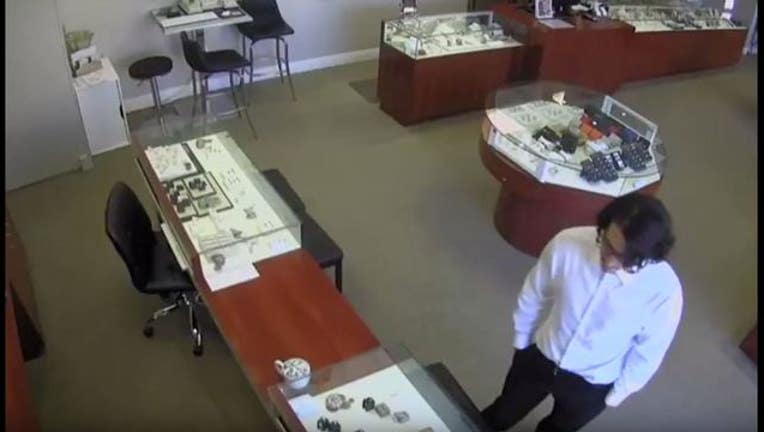 article
WALNUT CREEK - Walnut Creek Police are looking for a man who walked into a jewelry store and ran off with a high priced diamond.
The incident happened on October 12th, at approximately 2:55 p.m. when a man entered King's Jewelers, 1501 N. California Boulevard, and asked to see a loose jewel.
The man was handed the jewel and immediately ran out of the store and got inside the passenger side of a waiting vehicle.
KTVU has learned that the diamond is worth $27,000.
Police are looking for a white male in his 20's, thin, with wavy black hair. He was wearing a white button up shirt with black pants.
The driver of the get-away vehicle was a white female. Police did not release any further information anout her. 
The suspect vehicle is a green, late 90's model, 2-door Saturn with "Lasher" paper plates.
If anyone has information regarding this crime, please contact Sergeant David Rangel at 925-256-3573 or via e-mail at: rangel@walnutcreekpd.com