Man battered Illinois State Police trooper during traffic stop on I-94 in Cook County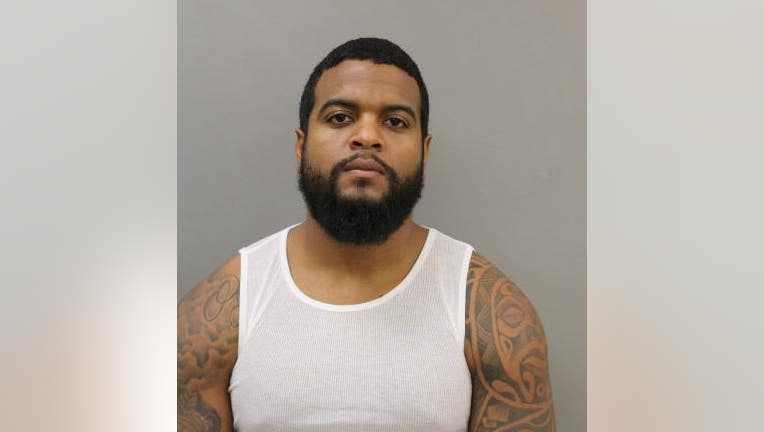 article
DOLTON, Ill. - An Indiana man is accused of battering an Illinois State Police trooper during a traffic stop in Cook County last month. 
Bryan S. Ramos-Ubri, 24, of La Porte, is charged with one count of aggravated battery to a police officer, one count of aggravated resisting a peace officer and one count of unauthorized state title/certificate.
On April 8, an Illinois State Police trooper initiated a traffic stop on a white Mercedes on Interstate 94 northbound near Sibley Boulevard in Dolton.
During the traffic stop, it was determined that Ramos-Ubri had a suspended driver's license out of Indiana.
The trooper requested Ramos-Ubri get out of the Mercedes and attempted to place him in custody, ISP said.
Ramos-Ubri then allegedly began to actively resist and struck the trooper multiple times and fled back to the Mercedes.
SUBSCRIBE TO FOX 32 ON YOUTUBE
The trooper attempted to remove him from the Mercedes when Ramos-Ubri allegedly kicked and pushed the trooper into active lanes of traffic on the interstate.
Ramos-Ubri then fled in the Mercedes, ISP said.
Police were unable to locate Ramos-Ubri at that time, but an arrest warrant was approved by the Cook County State's Attorney's Office for him.
On April 15, Indiana State Police were involved in a pursuit with the alleged same Mercedes near Peru, Indiana.
Ramos-Ubri was allegedly the sole occupant in the vehicle and was placed in custody. He was charged in Indiana and held on the ISP warrant for an extradition hearing.
On May 4, Ramos-Ubri appeared before a judge for extradition and waived extradition back to Illinois, ISP said.
Ramos-Ubri was extradited to the Riverdale Police Department Monday and is being held until his bond hearing.