Man who sent manifesto to Trump accused of stealing guns, threatening to attack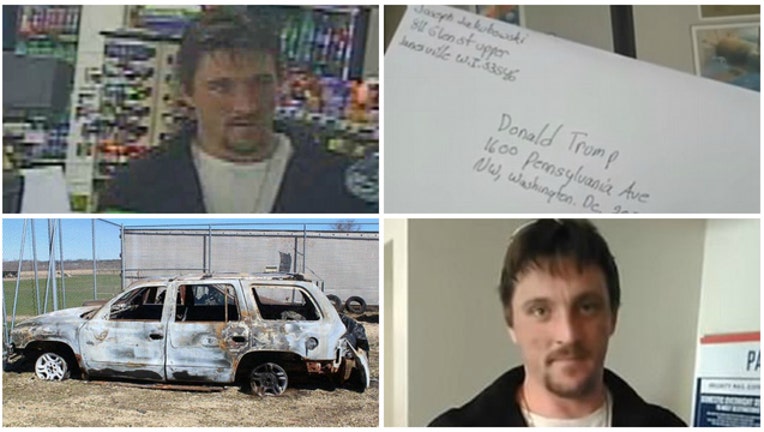 MILWAUKEE (AP) -- Authorities are following up on numerous tips as they search for a man suspected of stealing firearms from a Wisconsin gun store after threatening to carry out an attack.
 
Thirty-two-year-old Joseph Jakubowski is accused of taking a large quantity of handguns and rifles from a gun shop Tuesday night in Janesville, about 70 miles southwest of Milwaukee. Authorities say he has acquired a bulletproof vest and helmet. A burned vehicle registered to him was found near the store.
 
Rock County Sheriff Robert Spoden said Saturday that investigators have responded to about 200 leads and are pursuing about 70 of them.
 
Spoden says Jakubowski recently sent a 161-page anti-government manifesto to the White House and gave a copy to one his associates.