Man with Social Security tattoo on forehead wanted by police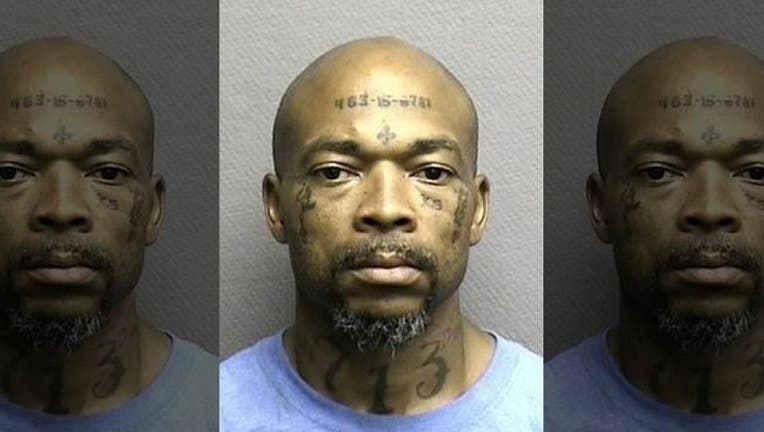 FOX NEWS - A man accused in a string of bank robberies isn't making it tough for Texas authorities to find him: He has his Social Security number tattooed on his face and his area code inked on his neck.
Yet cops still haven't caught up to Robert Wooten, 40, who's described as a "career criminal" and is alleged to have carried out at least six armed robberies in Houston. 
"They're calling this guy 'Social Security' because he actually has his Social Security [number] tattooed across his forehead," veteran Houston police investigator Frank Heenan told KPRC. 
The robberies date back to last October, where Wooten allegedly walked into a convenience store and asked an employee at gunpoint, "You care about your life?" while demanding cigarettes, KIAH said, citing court documents.
In another instance, Wooten is seen on surveillance entering a store wearing American Flag shorts and throwing a bag at the salesman while ordering it be filled with money. 
Wooten's array of tattoos includes Houston's area code, "713," printed on his neck.
But his body ink isn't the only detail authorities found to be memorable.
Wooten's rap sheet includes charges related to indecent exposure, aggravated robbery, violation of a protective order due to violence and other burglary and drug-related episodes, KIAH reported.
No one has been injured in the string of recent robberies at the stores, including a Walgreens, but Heenan said it was only a matter of time due to Wooten's "notorious" crimes.