Man wrongfully convicted of 1989 Gold Coast murder is freed
CHICAGO - A man wrongfully sent to prison three decades ago walked out of Statesville Correctional Center a free man after being exonerated for a murder.
Lee Harris, 67, has been locked up for more than 33 years, but was released on Thursday thanks to his former cellmate.
Harris says he was wrongfully convicted of the 1989 murder of Dana Feitler in the Gold Coast. Now, the state agrees.
Harris says he was forced into confession and was sentenced to 90 years, with no physical evidence connecting him to the case.
In 2000 and 2001, he spent some time with a man convicted of burglary. That man has since gotten out and hired an attorney to help Harris regain his freedom.
SUBSCRIBE TO THE FOX 32 YOUTUBE
"He told me that he was innocent of first degree murder," said Robert Chattler, Harris' former cellmate. "I made a promise to him, I said that I would help look into his case when I got out and if I find that what he told me was true I would help him."
To the victim's family, Harris says he feels bad.
"Because for 33 years, they have lied to them and told them they had a person that committed that crime and all the time they knew they didn't," said Harris. "So, my heart really goes out to them."
Harris' son, Jermaine, was a day shy of turning seven when his dad went away.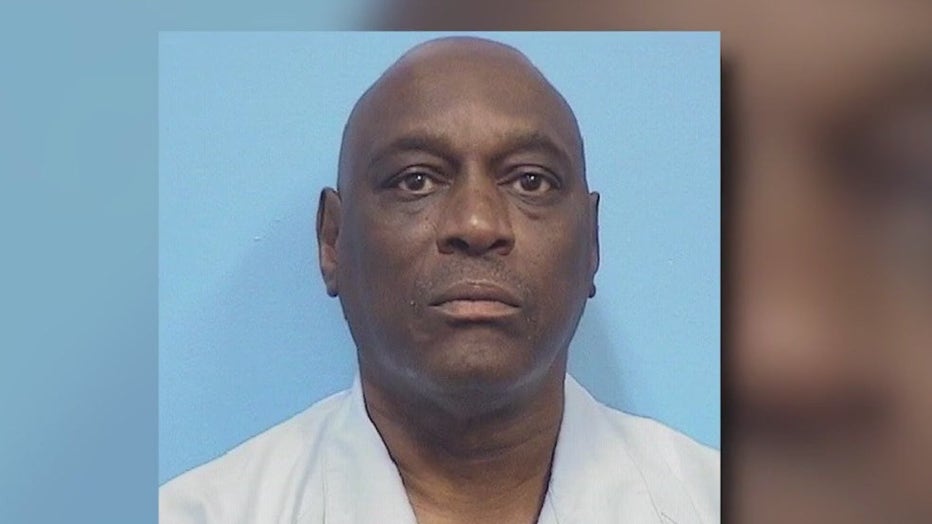 "We talk on the phone five to six times a week," said his son. "So it's gonna be a lot different knowing that he might be at my house when I get off work instead of him calling me."
Harris said his first meal after getting out of prison will be a double bacon cheeseburger, and after that he's excited to just do something or nothing at all.
The family of Dana Feitler released the following statement:
"Thirty-four years ago, our daughter and sister Dana Feitler, a kind, hard-working and talented 24-year-old Chicagoan was randomly abducted from the lobby of her home and murdered.
A person with a long criminal record was arrested and confessed to the crime. He was convicted and sent to prison by a jury of his peers for what was to be the rest of his life. We have just been made aware two days ago of his release.
Not a day has gone by where the memory of Dana has not been present in our family's lives. Since Dana's death, more than 25,000 Chicagoans have been murdered, with 695 lives lost last year alone. At moments when the rights of victims are often forgotten, we stand with the tens of thousands of victims who have lost their lives and with the tens and tens of thousands of family members and friends of the victims who bear the sorrow of their deaths.
We will not forget and will continue to work to make our streets safe for law-abiding citizens. We are heartbroken that this epidemic of gun violence remains a horrific plague 34 years after we lost our beautiful Dana.
Please respect our privacy at this difficult time."