Massachusetts police officer fired after 'fabricating' shooting incident, officials say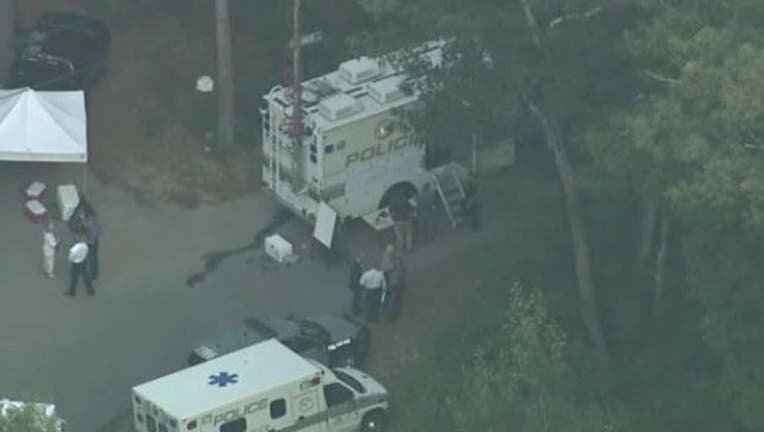 MILLIS, Mass. (AP) — An officer fabricated a claim that a gunman fired at his cruiser before it crashed into a tree and caught on fire, police officials said Thursday.
Millis police Sgt. William Dwyer said the only ballistics evidence recovered at the scene of the crash Wednesday afternoon was from shots fired by the 27-year-old officer into his own cruiser, NECN reported.
After interviewing the officer and examining the evidence, police determined that his story that a man in a pickup truck had fired at his cruiser was untrue, Dwyer said at a news conference.
"The evidence indicates that shots were not fired by a suspect and there is no gunman at large in or around the town," Dwyer said.
After the shooting was reported, people were asked to remain inside for several hours as police, including SWAT team officers, scoured the wooded neighborhood along the Charles River for the reported gunman. Schools were closed Thursday as a precaution.
A possible motive for the fabrication wasn't immediately clear. Police say they weren't sure if the officer set his cruiser on fire.
The officer's name wouldn't be released until charges were filed, authorities said. Police and prosecutors will determine what criminal charges he will face, Dwyer said.
"I'm very upset and don't know how to feel right now," Millis Police Sergeant William Dwyer told reporters.
Dwyer said criminal charges are expected against the part-time officer. Dwyer added the officer was a dispatcher and going to be a full time officer soon.