McDonald's CEO says company is making changes customers want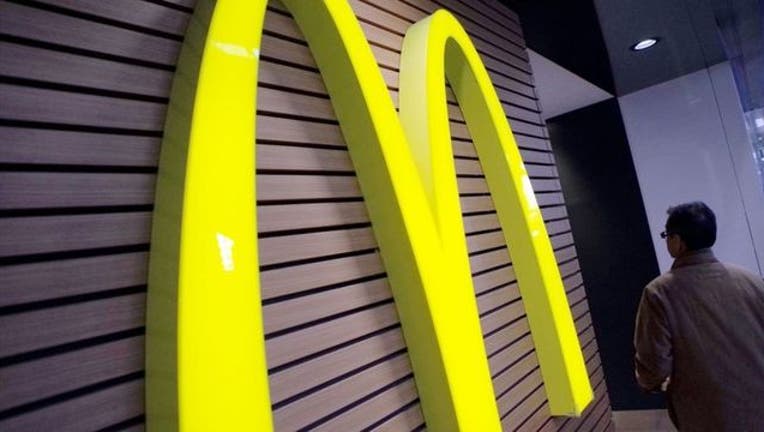 article
AP - McDonald's, under intense pressure in a competitive industry, sought to reassure its shareholders Thursday that it is making changes to its food and service that customers want.
CEO Steve Easterbrook recounted adjustments he's overseen since taking the job early last year, such as improving order accuracy, toasting buns longer to improve the taste of burgers and the launch of an all-day breakfast menu in the U.S. He also said the company is working on more convenient ways for customers to get food, whether with ordering kiosks or table service and delivery in select markets.
McDonald's Corp. is "fundamentally changing perceptions," he said at the annual meeting in Oak Brook, Illinois.
His remarks come as the world's biggest burger chain is fighting to revitalize its business after conceding that it failed to keep up with changing tastes and sales slumped. It's not clear whether the efforts will pay off over the long term, but in April, the company reported its third straight quarter of sales growth for restaurants open at least 13 months in its flagship U.S. market. Globally, sales at established locations rose 6.2 percent in the first three months of the year.
Still, McDonald's expects to shrink its U.S. store base of more than 14,000 stores this year, marking the second straight year of retrenchment after decades of expansion.
McDonald's is also trying to improve its image as an employer amid a campaign by labor organizers for pay of $15 an hour and a union for fast-food workers. Demonstrators calling for higher pay again protested outside this year's shareholder meeting.
The issue came up inside the meeting as well, when a shareholder asked whether the company would turn to kiosks and "automatic pancake machines" to replace workers if the government were to mandate a $15-an-hour wage.
Easterbrook said the company would always have "an important human element" because it's in the service business. He said the kiosks and other technology options are being embraced by customers, and aren't intended as labor replacement.
"I don't see it being a risk to job elimination," he said.
In his remarks, Easterbrook also noted a tuition assistance program the company announced last year for workers.
As with past annual meetings, shareholders posed a mixed bag of questions and comments including whether the company could bring international menu items to U.S. restaurants, complaints about its new electronic menu boards and criticism over its marketing practices to children.