McDonald's grey burger is freaking people out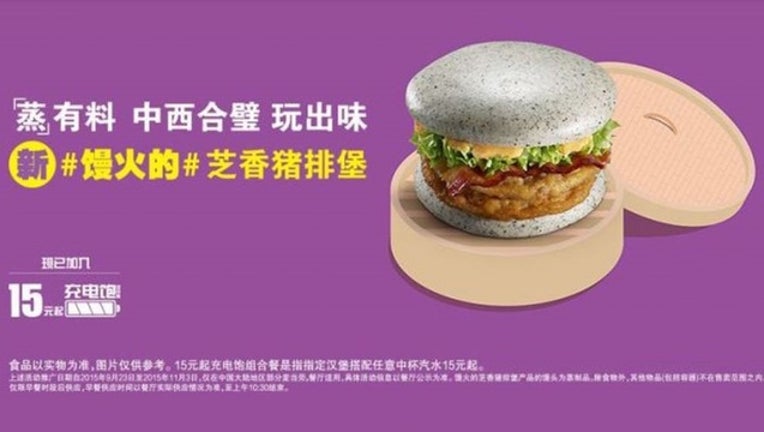 article
Crazy colored burgers may be the latest intriguing fast food trend --but McDonald's in China may have gone too far with their newest gloomy offering.
Earlier this week, the Golden Arches debuted its "Modern Chinese Burger"—a silvery, grey bunned sandwich available for a limited time at select locations in China.
According to Time Out Beijing, the burger is a pork patty-- similar to American breakfast sausage-- with bacon, a thousand island-like sauce and strong notes of peppercorn and black sesame. Despite being appalled by the color, the food reviewers admitted that it was actually pretty tasty.
"I actually quite like this burger. I can totally imagine ordering this weekend a few pints in. It's dangerous," said editor Lee Williamson. Aside from the greasiness and overall look, he acknowledged another major drawback, "The bun kinda gets stuck in your teeth."