McDonald's says no to Burger King's 'McWhopper' mashup offer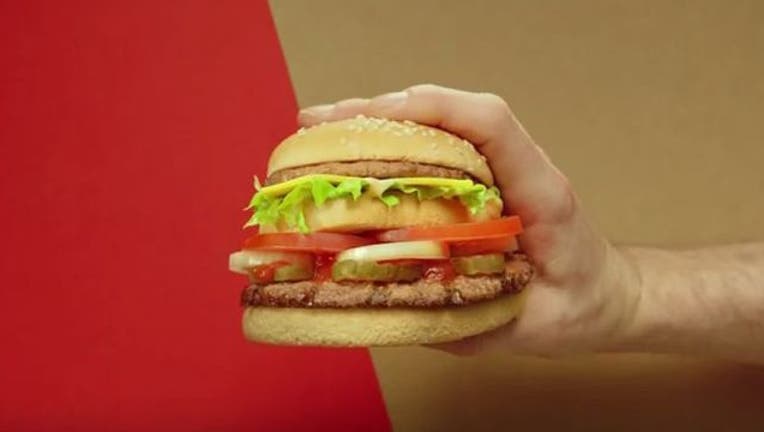 article
(FOX News) - McDonald's has said no way to a Burger King offer to join forces to create a "McWhopper."
In full-page newspaper ads Wednesday in the New York Times and the Chicago Tribune, Burger King said it's calling for a one day truce with McDonald's so that they can create a mashup of the Big Mac and the Whopper. Burger King says it wants to serve the concoction for a single day at a popup location in Atlanta, a midway point between the headquarters of the two chains.
The proposed mashup of the Big Mac and Whopper included elements of each, such as flame-broiled beef patty and a middle bun, according to a special website set up by Burger King.
Burger King said the sales proceeds would be donated to Peace One Day, a nonprofit group seeking to raise awareness of the International Day of Peace, which is on Sept. 21. The United Nations created the International Day of Peace in 1981 to coincide with its annual opening session in September. 
Click here to read the full story from FOX News.