Milwaukee Juneteenth shooting; 6 hurt near MLK and Chambers
MILWAUKEE - Six people were shot near Chambers and MLK just as Milwaukee's Juneteenth celebration came to an end Monday, June 19 around 4 p.m.
It stemmed from a fight between girls, police said.
"After a day of Juneteenth celebrations where thousands in our community gathered peacefully," said Milwaukee Police Chief Jeffrey Norman.
Police said the victims ranged in age from 14-19; four girls and two boys.
MPD said the shooter was a 17-year-old boy who was also shot during the incident.
Police added that investigators are looking for others who were involved.
"Milwaukee, what's going on with our children?" said Chief Norman. "Parents, guardians, elders, we need to engage and ensure that this violence that our children are bringing to these streets cease. No handgun, no weapon of destruction should be in the hands of our young ones. It's important that ALL of us do something."
SIGN UP TODAY: Get daily headlines, breaking news emails from FOX6 News
Milwaukee Mayor Cavalier Johnson stressed that this didn't happen during Juneteenth celebrations, but as the block party was wrapping up.
"There were families out here," said Mayor Johnson. "There were kids out here. There were babies out here. If you are an adult or a young person, you've got your hands on a gun, and you are ill-tempered, right? Don't come to stuff like this. Don't come. Get the help that you need. You don't have the right to steal the joy that this community felt. You don't have the right to endanger babies in this community. You don't have the right to put the men and women of this department and our partners in the Office of Violence Prevention in harm's way because you want to go out there and act stupid with a gun, and that's what it is, it's stupidity."
Camelia Pickett was nearby with family when the gunfire erupted.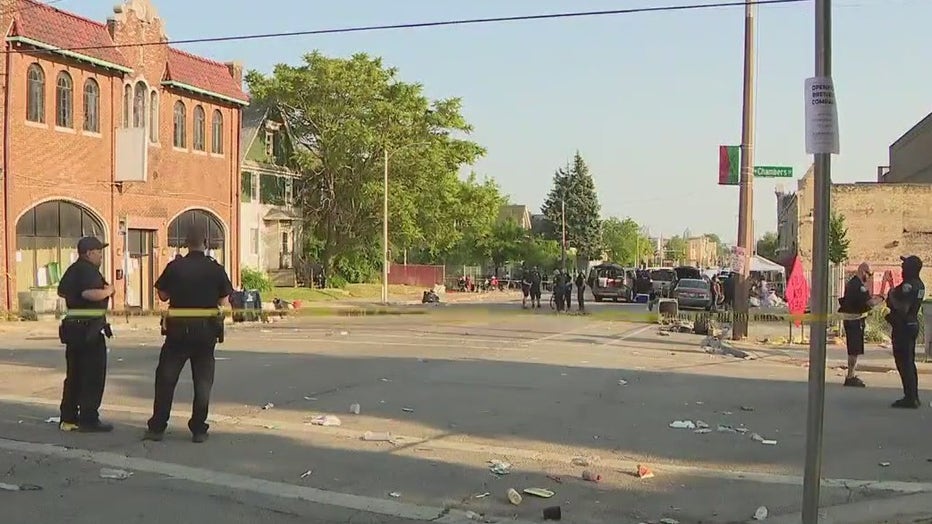 Milwaukee shooting, MLK and Chambers
"It's sad," she said. "How can we celebrate when it's our own, our children that are doing the shootings?"
Pickett said they ran and took cover.
"We don't know what's going on, but we hear the shooting," she said.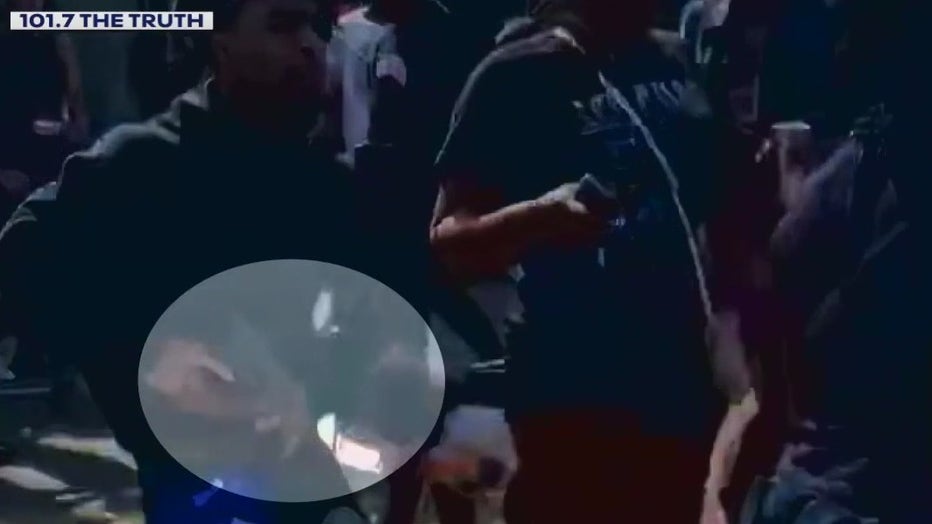 Milwaukee shooting, MLK and Chambers
For Pickett, the day with family filled with celebration was ultimately tarnished by violence.
"It's supposed to be a celebration only for it to end the way that it did," she said. "I'm disappointed. I'm disappointed. I'll never come to Juneteenth again. Not here. I hate to say it."
"Arguments should not lead to guns fired off, period," said Mayor Johnson. "Period."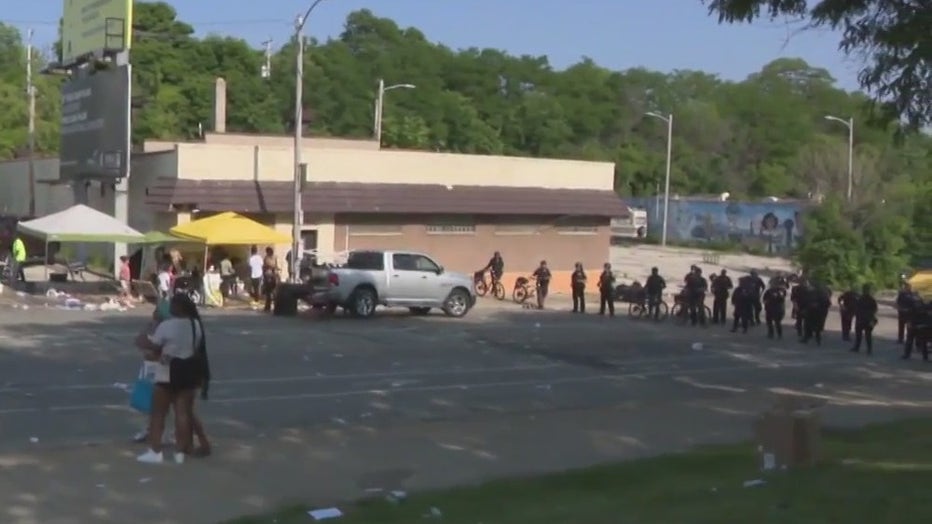 Milwaukee shooting, MLK and Chambers
Anyone with information is asked to please contact Milwaukee police.
Editor's note: MPD announced the arrest of a second victim – a 19-year-old man – on Tuesday, June 20.