Morgan Wallen's son, 2, taken to emergency room after dog attack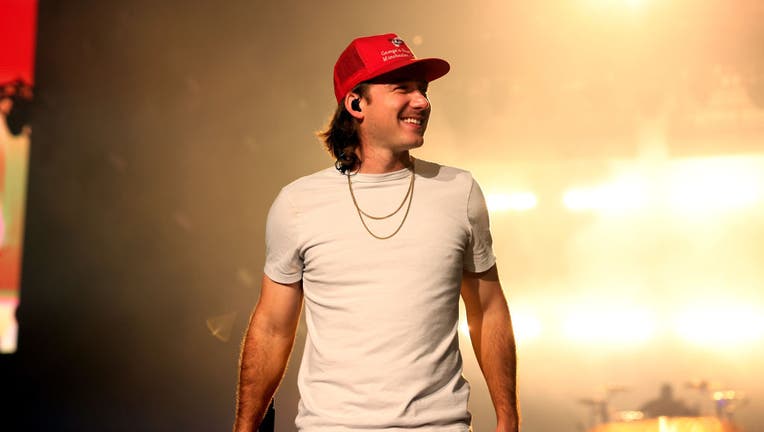 article
Morgan Wallen's 2-year-old son was immediately taken to the hospital Sunday after suffering from a dog bite on his face. 
Indigo, Wallen's son whom he shares with ex-fiancée KT Smith, sustained injuries and received stitches after the brutal attack from Smith's dog.
On Monday, Smith shared on her Instagram Stories a series of emotional videos and described what happened to their son.
"Yesterday, he bit Indigo in the face and [Indigo] had to have stitches … we spent yesterday morning at the emergency room," she began.
The Nashville social media influencer noted that she had adopted the dog, a Great Pyrenees named Legend, last year.
After Wallen and Smith's son was injured, several fans suggested that the right thing to do would be to euthanize the dog.
Smith said in tears that she was not willing to let her dog go and asked her fans for other suggestions.
MORGAN WALLEN CANCELS 6 WEEKS OF SHOWS AFTER 'BAD NEWS FROM DOCTORS
"Since then, we have been looking for options and I just couldn't bring myself to what everyone else says and what you're supposed to do, apparently … what the world tells you to do is to put the dog down because they are aggressive," she continued.
Smith added that her rescue dog dealt with trauma in the past which may have led to the aggressive behavior. 
She refused to bring her dog to a kill shelter and said that other shelters are full. 
Desperately looking for other solutions, Smith asked fans for help through her social media. 
A few hours later, she provided fans with an update and was able to give Legend to a loving family. 
"We just dropped legend off with the sweetest family where he will be living out his full potential and best life on a farm," Smith shared.
"I couldn't have asked for a better family for him to be loved on by, and they're East Tennesseans, so we can visit any time we need to."
MORGAN WALLEN'S CONTROVERSIAL CAREER: FROM HIS RELIGIOUS UPBRINGING TO HOW HE SURVIVED BEING CANCELED
Meanwhile, the Nashville influencer additionally shared negative comments she received after her emotional plea on social media. 
She shared a screenshot of a message that read "OK no you care more about the f---ing dog than your kid? What's wrong with you."
Smith called the comment ignorant and noted that she planned to block any sort of similar negative comments.
"To be a mom is to care about your child first, and find the dog a home away from your kid before they come back into the home," she said in part.
"'To be a dog mom is to find the best possible home for the dog knowing that they can thrive in an environment that is meant for them without children."
The news of Smith and Wallen's son being hospitalized comes after the country star was "cleared" by doctors to perform again.
The "Last Night" singer canceled six weeks of shows due to a vocal cord injury, earlier this month.
CLICK HERE TO GET THE FOX NEWS APP
The "Chasing You" crooner shared on his Instagram story of him relaxing on a boat with the caption, "Also, the doc cleared me to talk and sing.. we back."
Read more of this story from FOX News.