Morris man gets 45 years for killing his uncle after fight over money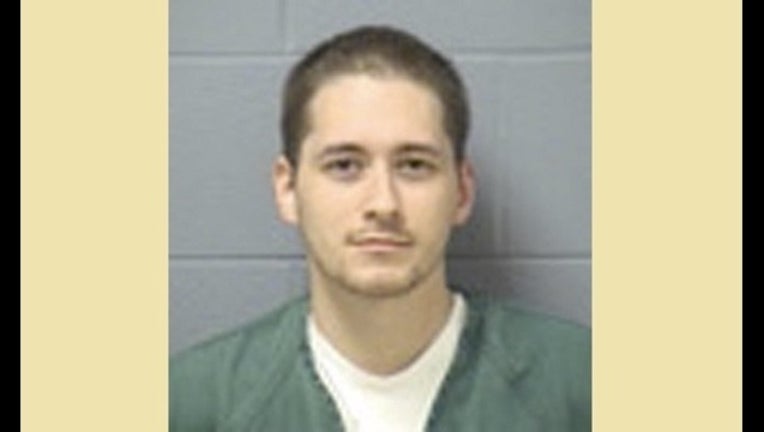 article
MORRIS (STMW) - A 29-year-old Grundy County man who fatally shot his uncle during an argument after the older man kicked him out of his home has been sentenced to 45 years in prison, according to prosecutors.
Jason M. Gonzalez, 29, of Morris, pleaded guilty June 19 to first-degree murder, according to the Will County state's attorney's office.
"Jason Gonzalez is a ruthless killer who returned the many acts of kindness his uncle had extended by gunning him down in cold blood," State's Attorney Robert Glasgow said in the statement. "The defendant has a complete disregard for human life. Our community will be safer while he is in prison."
Prosecutors said Gonzalez shot his uncle, Lance Goebel, about a dozen times with a used a 9 mm handgun on Sept. 17, 2009, at the older man's Manhattan Township home, where the victim's wife found the body on the living room floor.
Gonzalez stole about $1,000 and Goebel's vehicle after the shooting, a statement from prosecutors said.
"The defendant and his uncle had been arguing about money," prosecutors said. "Gonzalez, who had been living with Goebel and his family, had become upset because his uncle kicked him out of his house shortly before the murder."
Gonzalez served as his own attorney at a jury trial for two weeks before "halting proceedings abruptly on June 19 to plead guilty," prosecutors said.
Gonzalez' mother testified against him at trial, and "assisted Will County sheriff's detectives in taking a statement from her son after the murder," prosecutors said.
That led to Gonzalez filing a lawsuit in 2011 against three sheriff's officers.
In the suit, Gonzalez said he lived with his uncle until two months before the murder, and owed two people money from a drug deal. He claimed he took them to his uncle's home, gave them a gun, and waited elsewhere.
The suit claims after his arrest, he repeatedly asked for a lawyer, but officers kept asking questions. Then, in what the suit called a "psychological ploy," they called his mother to the station and let her speak with him.
The suit had accused the officers of conspiring to secure incriminating statements, inflicting emotional distress and negligence.