Nestle uses naked models to sell natural coffee creamer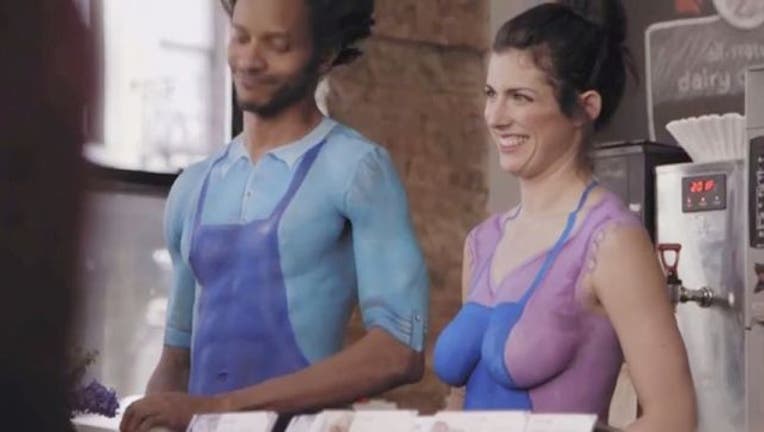 (FOX News) - Nestle is the latest brand jumping on the  au naturel bandwagon—and their marketing team has enlisted the help of a few attractive models in the buff to push their new product. 
On April 24, Nestle took over Irving Farm Coffee Roasters, a small coffee shop in Manhattan's trendy Lower East Side neighborhood. Models in head to toe body paint --and nothing else -- replaced the usual baristas—much to the surprise of the caffeine deprived patrons during morning rush hour.  More actors in barely-there paint were scattered around the shop to flesh out the effect.
Amid sheepish smiles, grins, puzzled looks and full on belly laughs from customers, the barista takes orders until someone finally asks, "What is this?"
"So we are the all-natural café," explains a cashier operator, decked out in a painted-on apron. "As is our creamer."