Niles West coach accused of sexually assaulting student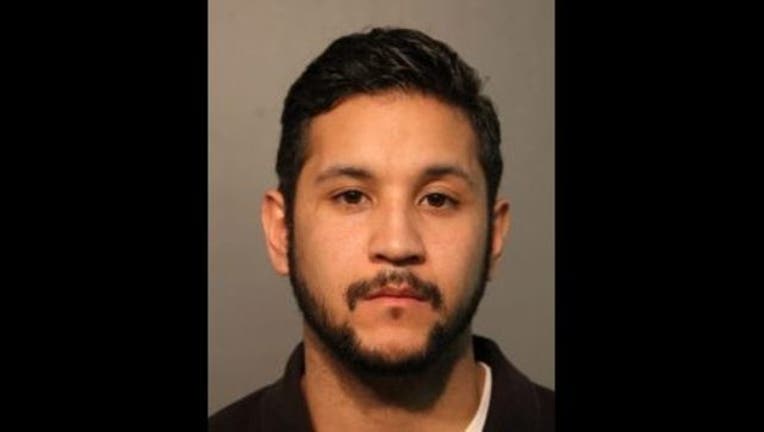 article
SUN-TIMES MEDIA WIRE - A man who has coached diving and soccer at Niles West High School is accused of sexually assaulting a female student, taking her on a trip out of town and proclaiming his love for her.
Adrian Julio Lovera, 31, and the girl, whom he had coached in diving, had agreed to start dating shortly before Christmas after the two communicated through phone calls, text messages and Facebook, Cook County prosecutors said on Friday.
Diving season at the Skokie school had ended about a month before when Lovera took the 17-year-old girl to a Blackhawks game and dinner on Dec. 23, Assistant State's Attorney Ed Murillo said.
Lovera kissed her that night and two days later — on Christmas — Lovera gave the girl a rose and drove her to a McDonald's, Murillo said.
There at the fast food joint, Lovera kissed her and he kissed her again minutes later after parking about a block away from the girl's home, Murillo said.
The two kissed during a run along Lake Michigan a few days later. But Lovera crossed the line further when he took the girl to his friend's apartment while the pal was away and kissed her and made contact with her breasts and vagina, Murillo said.
Then, last month in Lovera's apartment, in the 4000 block of North Western, the two had sex, Murillo said.
Around Jan. 19, Lovera took the girl to Ann Arbor to watch a concert and stay at a hotel, Murillo said. When they traveled back to Chicago and were in Lovera's apartment, he told the teenager he loved her, Murillo said.
The next day, Lovera and the girl acknowledged that they should end their relationship because it was inappropriate and that Lovera could lose his job or go to jail, Murillo said.
Not long after, the girl told two of her girlfriends about the relationship, Murillo said.
A few days later, the girl's brother saw a note from Lovera on her iPad telling her he loved her, Murillo said. He contacted authorities, leading to Lovera's arrest.
Defense attorney Adam J. Sheppard noted a "delay" in the girl's outcry and added that his client is close to his family, which includes a brother who served in the Marine Corps and a mother who works at Target.
Judge Maria Kuriakos Ciesil ordered Lovera held in lieu of $75,000 bail for criminal sexual assault. Kuriakos Ciesil also ordered Lovera to stay off the internet while awaiting trial.
Before Murillo detailed the allegations in court on Friday, Kuriakos Ciesil told him and Sheppard that she had attended Niles Township District 219 schools and asked if they were all right with her setting bond in the case.
Neither lawyer objected and Sheppard pointed out that he too is an alumnus of Niles North – the sister high school of Niles West.
Lovera, who prosecutors said was 30 when the relationship started, was placed on administrative leave when District 219 officials learned of the allegations on Jan. 23.
Lovera started working in the district as a substitute teacher in 2010, according to a statement from Jim Szczepaniak, District 219's director of community relations. Lovera has coached boys and girls diving at Niles West since 2011 and began working as a paraprofessional in the Special Education Department at Niles North in 2013, the statement said. He was also named head coach of girls soccer at Niles West two years ago.