Chicago man charged in attempted abduction on Northwestern University campus
EVANSTON, Ill. - A Chicago man was arrested after attempting to abduct a woman on the Northwestern University campus in Evanston.
The incident occurred around 9:45 a.m. Saturday near Scott Hall in the 600 block of University Place. 
Patrol officers in the area were flagged down by a woman who told them someone had just tried to push her into their car.
She was walking on University Place when she was approached by a man who tried to abduct her. She was able to get away and the suspect fled. 
SUBSCRIBE TO FOX 32 CHICAGO ON YOUTUBE
The victim gave police a description of the man and his vehicle and they alerted law enforcement in the area. 
A Ford Escape matching the description was headed southbound on Chicago Avenue at Clark when two other Evanston police officers noticed it. 
The officers tired to stop the Ford, but it did not. The driver led police on a low speed chase to South Boulevard before stopping.
Once the Ford was stopped, officers arrested the driver, 28-year-old James Saye. He matched the description of the suspect.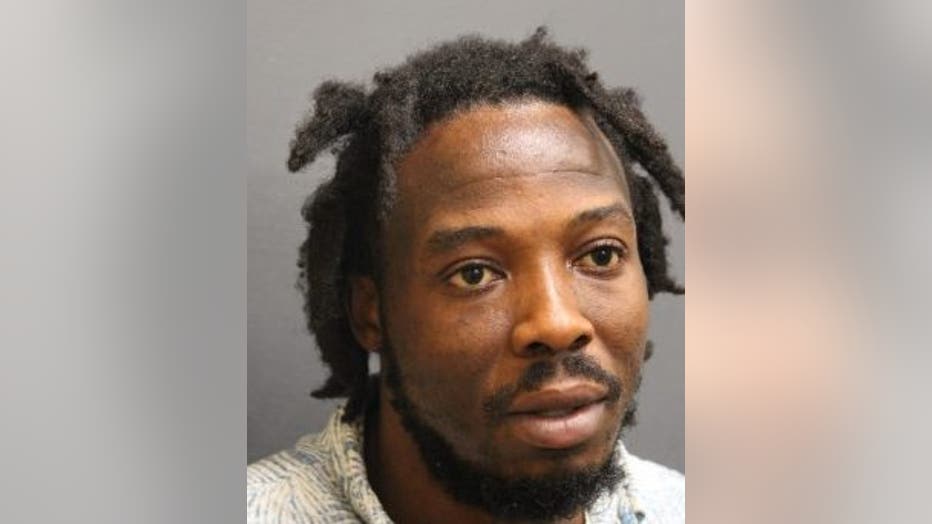 Sames Saye | Chicago police
Saye, of West Rogers Park, was charged with attempted kidnapping, aggravated fleeing and eluding. He also faces several traffic citations.
He is scheduled to appear in bond court Monday.
There were no injuries or traffic crashes as a result of the chase.
The victim is a female Evanston resident with no affiliation to Northwestern University. She was not injured during the incident.