NU freshmen charged with spray-painting racist graffiti in chapel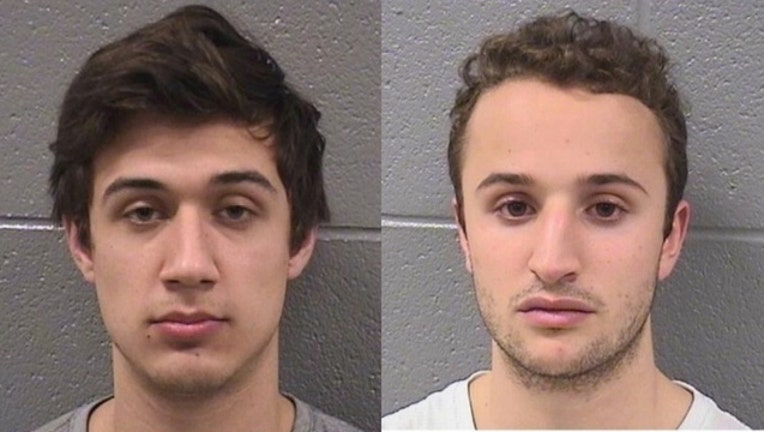 article
EVANSTON (STMW) - Two Northwestern University students have been charged with spray-painting racist, homophobic and anti-Semitic graffiti inside a chapel on the school's Evanston campus late Thursday.
Anthony Morales, 19, and Matthew Kafker, 18, each face felony counts of institutional vandalism, according to the Cook County sheriff's office. A Northwestern spokesman said they also were charged with hate crimes and criminal property damage, and that they have been barred from the north suburban campus as their cases proceed.
Both are freshmen, according to the school's online student directory. They were freed Saturday after posting ten percent of $50,000 bonds, sheriff's police said.
The graffiti covered the walls, offices and organ of Alice Millar Chapel, 1870 Sheridan Road, NU President Morton Schapiro said in a statement after it was discovered Friday morning.
"This disgusting act of hatred violates the deepest values and core commitments of our University and is an affront to us all," Schapiro said.